Trending:
Mankind awaits a global crisis: the UN named regions where there will be no water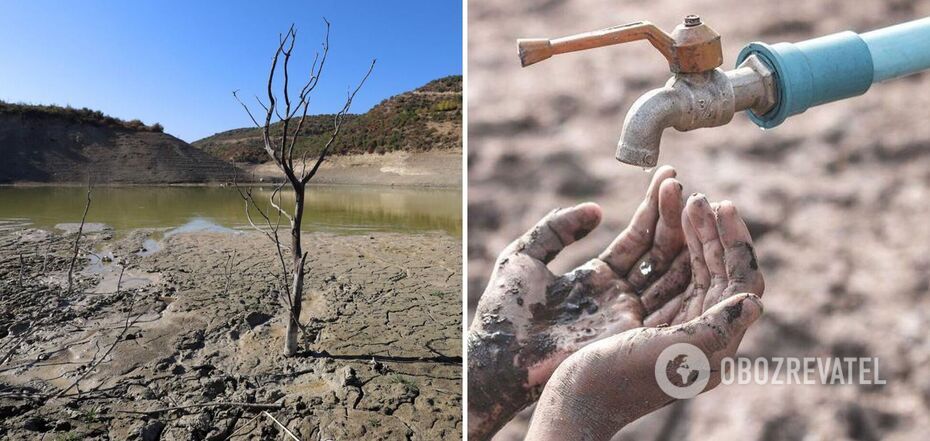 Mankind is threatened by a shortage of drinking water
The UN forecast dumbfounded that mankind may face a global crisis. In addition to melting glaciers, mass extinctions and catastrophic floods the planet may face a shortage of drinking water.
Over the past 40 years, the level of water use has increased significantly. This trend will continue, so mankind may face the problem of water scarcity. Already today billions of people do not have access to clean drinking water. This is stated in the UN report.
Where there will be no drinking water
Most of the water consumption will fall on developing countries - these are countries of Central Africa, East Asia and some parts of South America. But the worst situation will be where there is already a shortage of water - in the Sahel region and in the Middle East.
Lack of drinking water due to its poor quality
All countries of the world, regardless of their level of development or income, must take measures to improve the quality of drinking water. In some regions the situation is catastrophic because of poor wastewater treatment, for other countries the problem is agricultural runoff.
The authors of the study noted that the rate of solving the problem is very low.
Global catastrophe
Even in 2023 billions of people do not have access to quality drinking water. More than 800,000 deaths are recorded each year due to diseases related to poor water and unsanitation. The numbers may continue to grow at an impressive rate.
The UN released the data according to which in 2020, more than 26% of people (about 2 billion) do not have access to clean water, and 46% (3.6 billion) do not have proper sanitation.
Scientists are sounding the alarm: by 2050, water needs could rise by 80%.
To prevent a new global catastrophe the researchers suggest:
Take action to conserve biodiversity
Take measures to strengthen watershed conservation and restoration
Revise water management strategies for industry, energy and agriculture.
Earlier OBOZREVATEL was told that a supercomputer predicted the date of the end of the world, when humanity will die.
Subscribe to the channels OBOZREVATEL in Telegram and Viber to keep up with the latest developments.