Trending:
Lunar sowing calendar for August: when to work in the garden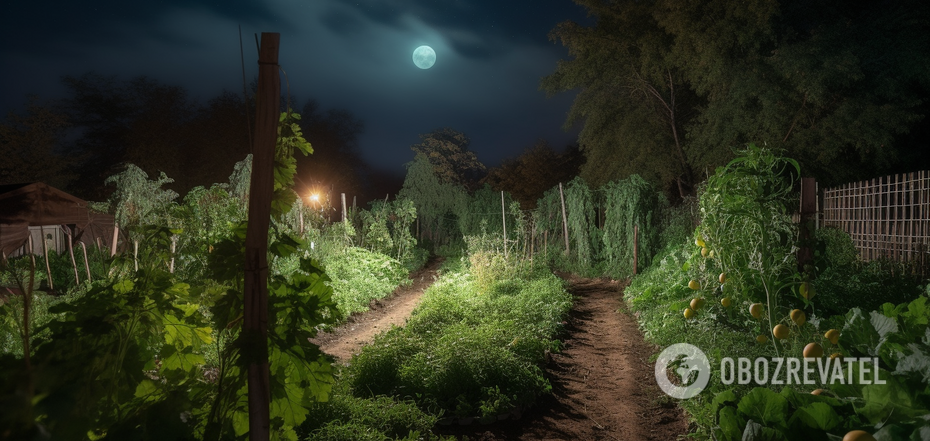 Sowing calendar for August
Experienced vegetable gardeners have long used sowing calendars to determine a favorable time for planting and harvesting. In August, there are still many crops in the beds that need protection from pests and care.
It is in the last month of summer that fruit trees and shrubs lay buds for the next year. OBOZREVATEL tells about favorable and unfavorable days for gardening work depending on the phase of the moon.
Phases of the Moon in August
August 1-2 and 31 - full Moon;
August 3-15 - waning Moon;
August 16-17 - new moon period;
August 18-30 - waxing Moon.
Favorable and unfavorable days
Since ancient times, during the period of the new moon nothing was planted, no fertilizers were applied, no propagation was performed, no seeds were sown. You can only make pruning or preventive treatment in the garden. Also, it was in the phase of the new moon to collect medicinal herbs - according to beliefs, they became curative.
It was not advised to harvest during the full moon. The fourth phase is also called the phase of the scabby Moon - it is the best period for harvesting vegetables. Also pay attention to the root system of plants and make fertilizers.
Separately determine the favorable days for different vegetable crops:
The following days will be favorable for greens:
rucola -7, 13-14, 23-24, Aug. 31;
leaf lettuce - August 6-9, 20-22, 31;
parsley - August 20-22, 31;
dill and fennel - August 8, 9, 27, 28.
Parsley, cilantro - August 20-22, 31.
For loosening the soil in the beds will be favorable 6-7 and 16 August.
Pickling and thinning crops can be August 8, 9.
Organics according to the sowing calendar should be introduced on August 5, 8, 9, 13, 14, and mineral fertilizers - 23, 24, 27, 28, 31 August.
The beginning of August - from August 2 to 7, as well as August 10-12, 15 and 26 will be a good period to treat plants from pests.
Earlier OBOZREVATEL published a sowing calendar for the whole year 2023.
Subscribe to OBOZREVATEL's channels in Telegram, Viber and Threads to keep up to date.