Trending:
Lost Mayan city is found in the jungle of Mexico: what is known about it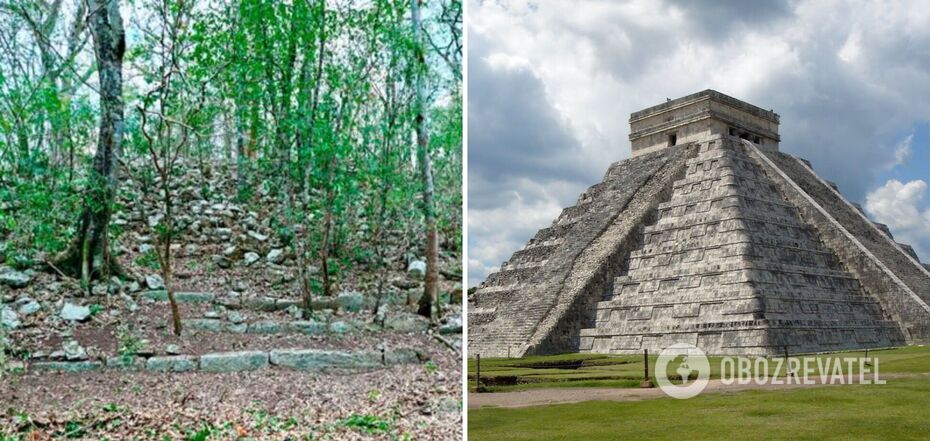 The Mayan civilisation is renowned for its building skills
The Maya is one of the oldest mysterious civilisations in the world, which existed from around 2000 BC to the end of the 17th century. Its achievements in art, architecture, and astronomy are still impressive.
The National Institute of Anthropology and History of Mexico stated that archaeologists have discovered the forgotten city of Maya in the jungle. Ancient Origins found out what new facts about the ancient people scientists discovered (to see the photo, scroll down to the end).
Mexican archaeologists conducted a large-scale survey of the Yucatan Peninsula, where they found a city located in the state of Campeche, in the Ecological Reserve of Ek Balam. There were pyramids, a ball field, and sacred sites. The discovery was named Okomtun, which means "stone pillar" in the Maya language.
The settlement is located on a hill, like most Mayan cities. The area is rich in forests, ponds, marshlands and cenotes (water sources or places for sacrifices).
The city is equipped with 15-metre-high pyramidal buildings and a ball court. This is not just a sport, but also a ritual of religious significance that was popular among the Aztecs.
This game was a way of offering human sacrifices to the gods. Players used only their hips to push a rubber ball through stone hoops, depicting battles and fertility rites.
Thanks to the research, another settlement of an ancient civilisation was discovered in Guatemala near the La Paz River. This particular water body was of great cultural and practical importance to the people. It was not only a source of water for agriculture and fishing, but also an important channel that connected the surrounding communities with the main city and supported their livelihoods.
Trade routes also ran along the banks of the river, and people travelled by canoe to exchange goods.
According to scientists, a number of altars discovered in the cities may have been intended for community rituals. Archaeologist Ivan Sprajc explained that the cylindrical stone columns were probably the entrances to rooms in the upper parts of the buildings.
Evidence also suggests that the city began to decline around 800-1000 AD. This was due to environmental degradation, wars, and the decline of trade routes.
Earlier, OBOZREVATEL reported that scientists predicted the end of human civilisation.
Subscribe to OBOZREVATEL's Telegram and Viber channels to keep up with the latest news.