Trending:
Look perfect: how to clean a fabric sofa from dust and stains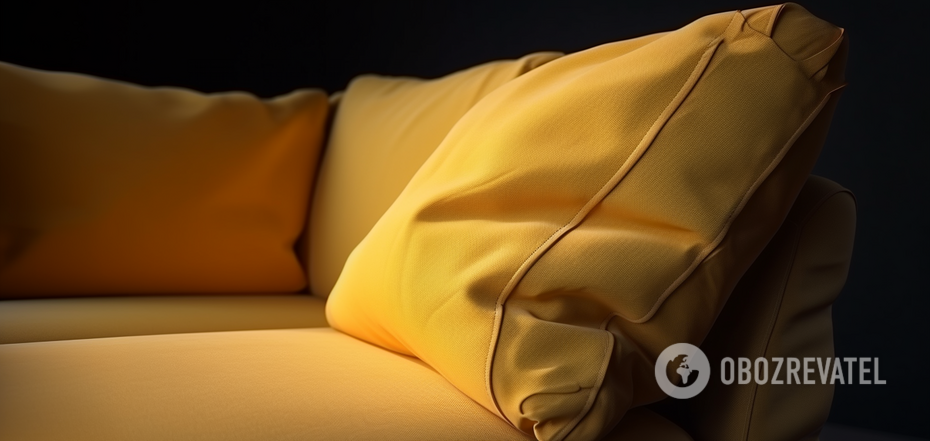 How to clean a sofa
A sofa is an indispensable piece of furniture in every home, but cleaning it is often a challenge. Dirt and stains are inevitable with daily use, especially if you have children or pets in your home.
Proper care is essential to ensure a long service life. Informacion has shared important tips for cleaning your fabric sofa from dust and stains.
Lifehack 1
If there are minor recent stains on the sofa, you can clean them with a damp cloth. If the stain is larger, you should wash the fabric with detergent and water. It is important to use a mild cleaning agent that will not damage the fabric. If you have any questions about the type of detergent to use, check the care information for the fabric type or contact the manufacturer.
Before using any cleaner, test it on an inconspicuous area of the sofa to make sure the fabric is not discolored or damaged. If there are no problems, dampen a cloth with the solution and gently rub the stain. After cleaning the stain, use another clean, damp cloth to remove any excess foam.
Lifehack 2
A solution of white vinegar and water will help clean the most stubborn stains. The ideal proportion is one part vinegar to two parts water. Spray the solution on the stain and rub gently with a clean, damp cloth. Then remove the excess vinegar.
You can also machine wash the cover on a delicate cycle and in cold water. If the sofa is not a one-piece, it can be dry-cleaned.
Lifehack 3
Another way to clean a fabric sofa is to use a steam cleaner. A steamer uses hot steam to remove dirt and stains from the fabric. Before using it, make sure the sofa is free of dust and crumbs. Then use the steam cleaner to clean the fabric in the direction of the fibers. After using the steam cleaner, it is important to let the sofa dry completely.
Earlier, OBOZ.UA told you how to clean a velvet sofa.
Subscribe to the OBOZ.UA channels in Telegram and Viber to keep up with the latest events.