Trending:
Long out of date: three rules of etiquette that can make you a laughingstock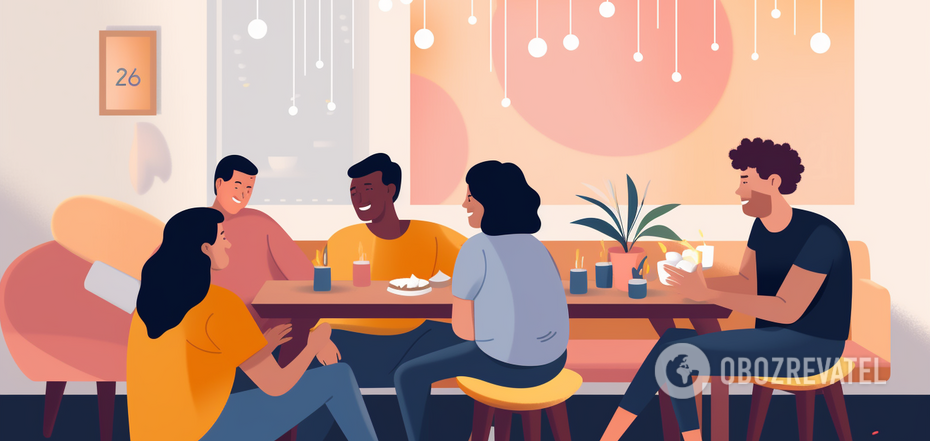 Rules of etiquette
Some rules of etiquette have remained unchanged for centuries, while others have developed relatively recently, especially with the development of new technologies. There are new sections: etiquette of online business correspondence, rules of office behavior, requirements for the design of messages in messengers, etc.
Experts say that some rules of etiquette are hopelessly outdated. OBOZREVATEL analyzed what norms are considered a relic of the past and can put you in an awkward position.
Is it possible to give a hand to a woman when greeting her?
A few decades ago, an outstretched hand for greeting would have been considered mauvais, especially if it was extended to a woman. But now, according to the rules of etiquette, both men and women are allowed to give a hand for greeting, and the absence of an outstretched hand is perceived as a sign of disrespect.
Is it obligatory to remove hats indoors
The rule used to be strict and unambiguous: men had to remove their hats when entering the premises. Now, etiquette experts say, the requirements have loosened somewhat. Men can stay in a hat or baseball cap in the pub, stores, at sporting events or on public transportation. Women, on the other hand, are advised to remove hats, particularly at the theater or movies, if the headgear is in the way of others.
Rules for business correspondence
Long sheets of paper written in high literary style, with hyperboles, metaphors and stylistic turns are a thing of the past. In business correspondence, you should keep a formal tone, and when it comes to online correspondence, you are allowed to avoid too strict wording.
By the way, you should not abuse the format of audio and video messages in business correspondence. Voice messages are convenient only for the sender, while the recipient may not perceive this way of communication - it is not always possible to find a quiet place or a headset to listen to the message. Voice messages are often perceived as disrespectful. Whether you can use smileys in business correspondence and what are the rules of message design - read in the material.
Earlier, OBOZREVATEL told how to properly respond to a phone call.
Subscribe to OBOZREVATEL channels in Telegram and Viber to be aware of the latest events.