Trending:
Leave it overnight: the best remedy for removing lime scale on faucets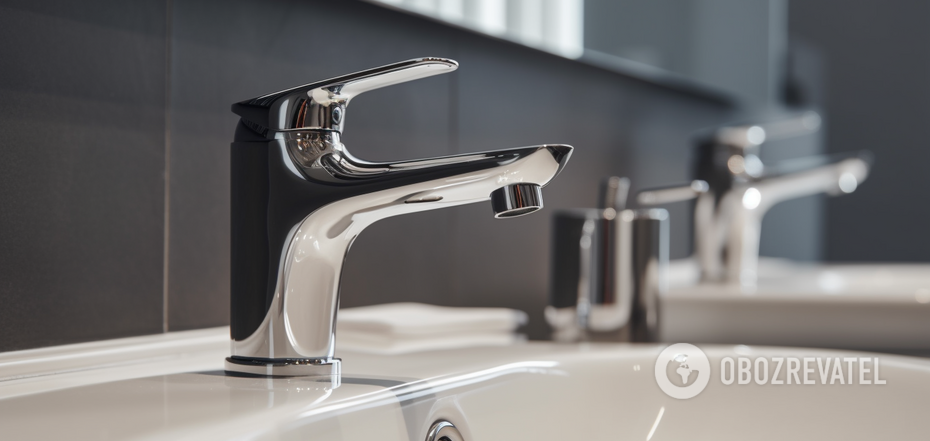 Soda with vinegar or citric acid will bring the faucets back to shine and cleanliness.
Hard water leaves the most limescale precisely on the faucets. Which is not surprising, because all the flow passes through this point. Also such stains can be found on sinks, bathtubs, showers, tiles and various items in the bathroom and kitchen. So the problem is common, and you should know how to deal with lime deposits.
The Express collected a few tried-and-true best practices, which were shared by users of social networks. It turned out that plaque on faucets is not so difficult to remove, even if it is already outdated and has accumulated in large quantities.
The most common recommendation from users was to use a paste of baking soda and white vinegar or lemon juice. The baking soda should be mixed with a small amount of acidic liquid, so that you get a thick enough paste. With this remedy, cover the plaque stain and leave it to act for a while. The thicker the layer of lime, the longer the paste should be kept on.
If the soiling is significant, the remedy can be left even overnight, covered with a bag or food film. In complicated cases, the procedure will have to be repeated several times, but eventually the soda-acid paste should completely clean the deposits.
When the baking soda paste works on the top layer of lime, you will need to treat the contaminated area with a soft brush. It will not scratch the surface, but it will do a good job on softened plaque.
Once the problem is corrected, it remains to rinse the treated surface with water to remove soda residue and wipe it with a dry microfiber cloth to polish it. Preventive cleaning with baking soda paste is best done regularly, as long as the layer of lime is insignificant. Then cleaning the faucets will be much easier.
Another tiphack does not need to prepare a special product. To combat the lime, you will just need to take an ordinary lemon, cut it into slices, put them on the faucet and wrap food film on top. This way the citric acid will directly destroy the plaque.
Previously, OBOZREVATEL told you how to use baking soda to bring back the shine and whiteness of your bathtub so it looks like new.
Subscribe to OBOZREVATEL channels on Telegram and Viber to keep up with the latest developments.