Trending:
Lazy dumplings without sugar: how to make a successful dish in 10 minutes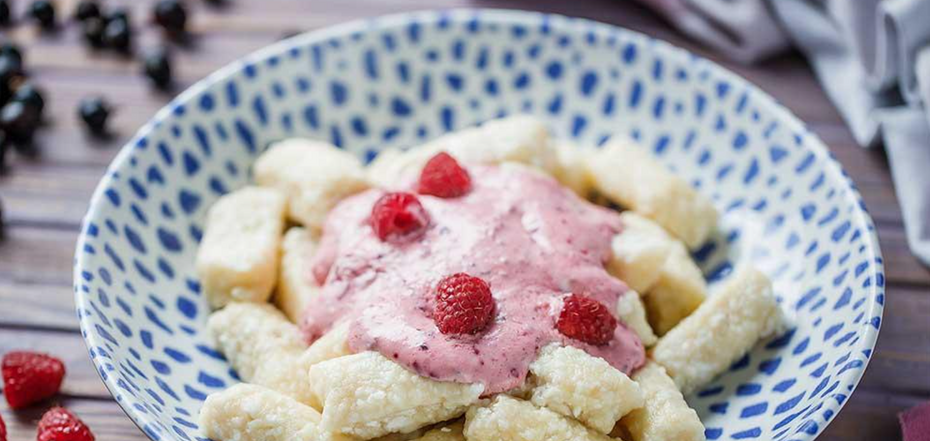 Delicious lazy dumplings
Homemade dumplings are one of the simplest dough dishes. An even more simplified version of the dish is lazy dumplings. They can be made with cottage cheese and classic dough, as well as with and without toppings.
Culinarian Valerie shared a recipe for delicious lazy dumplings with coconut shavings on cottage cheese dough on Instagram.
Ingredients:
Sour milk cheese - 280 gr
Eggs - 2 pcs.
Flour - 5 tbsp (3 can be wheat, 2 can be coconut)
Coconut flakes - to taste
Method of preparation:
1. Knead the cottage cheese with a fork, add the eggs and mix again.
2. Add the coconut flakes and flour and mix until smooth.
3. Sprinkle the table with flour and make balls of dough, you can make a sausage and cut it.
4. Bring the water to a boil, salt and cook the dumplings until they float, this is about 2-3 minutes.
Also on OBOZREVATEL you can read the recipes:
<a href="https://food.obozrevatel.com/osnovnyie-blyuda/lenivyie-vareniki-sladkie.htm" target="_blank">Lazy sweet dumplings</a>
<a href="https://food.obozrevatel.com/osnovnyie-blyuda/lenivyie-vareniki-v-multivarke.htm" target="_blank">Lazy dumplings in the multicooker</a>