Trending:
Kremlin officials drink heavily due to 'stress' against the backdrop of the Ukrainian counter-offensive: disillusionment with the war is growing - The Telegraph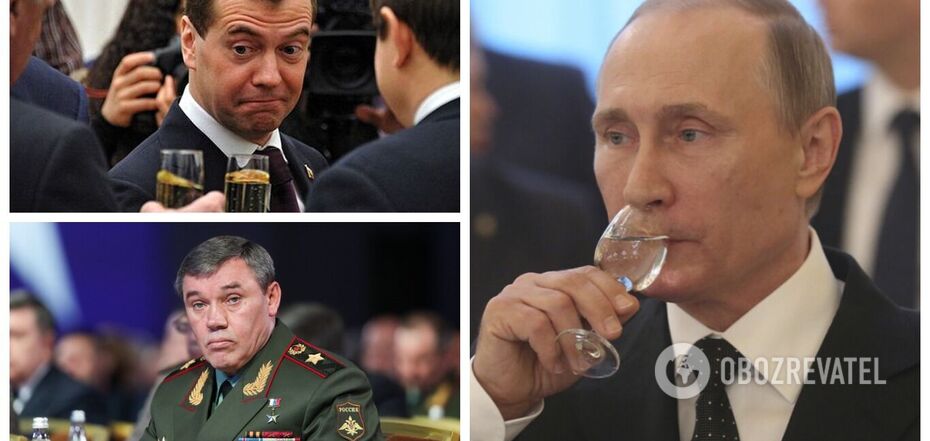 Kremlin officials drink heavily due to 'stress' against the backdrop of the Ukrainian counter-offensive
The military and political leadership of the terrorist country of Russia is trying to drown its fear of a Ukrainian counter-offensive in alcohol. In particular, the Kremlin has doubled the wine quota for Russian officials to "alleviate stress".
Kremlin sources claim that Russian government officials are used to drinking cognac throughout the day and coming to meetings drunk and gloomy. This was reported by The Telegraph.
One of the sources in the government of the Russian terrorist country said that not everyone used to start their day with a glass of vodka, but now many more people do. Moreover, against the backdrop of Russia's defeats in the war against Ukraine, for some officials, the glass has turned into a bottle.
The sources also confirmed that the Kremlin's murderer, Vladimir Putin, has made no effort to deal with the disappointment caused by his invasion of Ukraine. But many of his subordinates did so with the help of alcohol.
Sources claim that there has been a particular increase in drinking among Russian government officials since March 2023, when Ukraine began talking about a planned counter-offensive. Russian officials also turned to alcoholism after dictator Putin was declared wanted by the International Criminal Court.
Notably, to meet the needs of officials, the Kremlin has recently increased the wine allowance at official banquets to two bottles per person.
"The stories of excessive drinking among the elite are consistent with reports of a sharp increase in purchases of vodka and antidepressants since Putin ordered the invasion of Ukraine last year," the report said.
Drinking in the Kremlin looks ironic against the backdrop of Russian Health Minister Mikhail Murashko's appeal to Russian citizens to drink less. He made this statement after at least 36 people died in central Russia after drinking cider contaminated with methanol.
As a reminder, 30 people in several regions of Russia have already died from poisoning from the Mister Cider drink. The total number of people affected is 96. In addition, there are teenagers among them.
As reported by OBOZREVATEL, as of 5 June, nine people died in the Ulyanovsk region because of cider bought in a store. Another 16-year-old girl is in intensive care.
Only verified information is available on our Obozrevatel Telegram channel and Viber. Do not fall for fakes!