Trending:
Just forget about the toilet brush: a cleaner has revealed the nasty secret of cleaning the toilet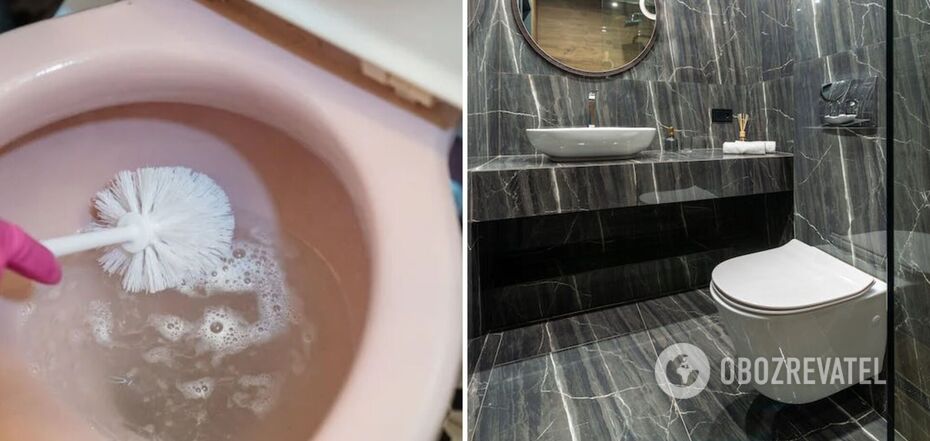 How to wash a brush
When cleaning the bathroom, housewives spend a lot of time washing the toilet bowl thoroughly and often use a toilet brush as an aid. However, this is far from the best option, as experts explain that the brush itself is perhaps the dirtiest thing you can find in the bathroom.
The Sun has published an explanation by professional cleaner Lobby Wharton on why you shouldn't use a brush in this way. According to her, the brush and holder contain a lot of bacteria and should be washed after each use as intended.
Every time you use the brush, you spread germs. From a sanitation standpoint, you shouldn't have such an explosive mix of dirt and bacteria in your home.
The brush should be cleaned after each use to avoid unpleasant odors and create a hygienic atmosphere in the bathroom. Over time, liquid accumulates at the bottom of each holder, where germs grow.
This "ugly truth" surprised many of her followers, and some even wrote that they were going to throw away the brush right away. Others assured us that they follow the rules of hygiene and clean the brush after each use. And some didn't have such an item at home at all.
To avoid throwing away the brush and buying a new one, you can wash the old one thoroughly.
Vinegar
After you have flushed the toilet, rinse the brush in the bowl. Then spray it with vinegar or another disinfectant spray that contains hydrogen peroxide. Next, dampen a napkin or clean cloth with the solution to wipe the handle and holder inside and out. Leave the solution on for another 10 minutes, and then wipe it off with a microfiber cloth.
Bleach
You can also use bleach for effective cleaning. Find a container that can hold the brush and holder. Pour boiling water over them so that most of the toiletries are covered with liquid and add a glass of bleach. Leave it for one hour.
Wearing rubber gloves, remove everything from the solution and rinse well with hot water. Wipe the brush and holder with a dry cloth to make sure that no germs or dirt remain.
All-purpose cleaner
For this method, you can use toilet bowl cleaner or even dishwashing detergent. Fill a bucket with hot water and add a small amount of the solution. Stir everything up and immerse the brush and holder in it. Leave it for two hours. Then, wearing rubber gloves, remove the accessories and rinse them under running hot water.
Wipe everything with a dry cloth and dry the brush in the fresh air or in a well-ventilated room.
Earlier, OBOZREVATEL told you what one product will help get rid of unpleasant odors in the toilet.
Subscribe to OBOZREVATEL 's Telegram and Viber channels to keep up with the latest developments.