Trending:
Journalists identified Russian commanders involved in the shelling of Odessa's historic center. Video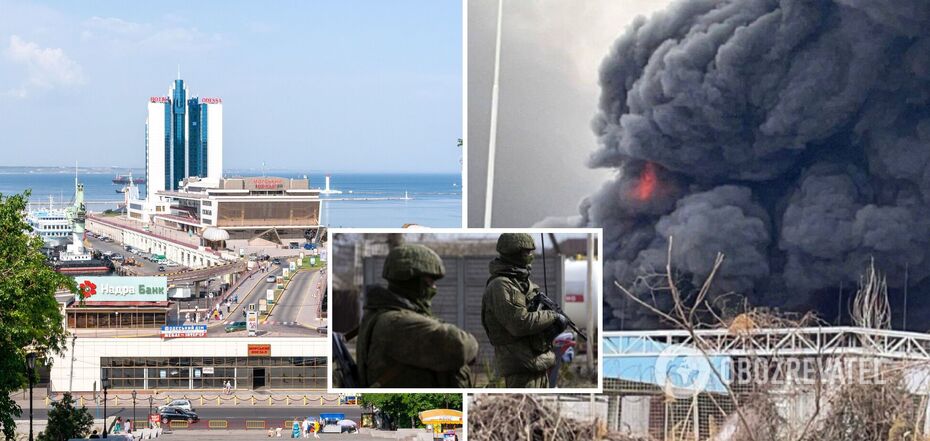 Journalists identified Russian commanders involved in the shelling of Odessa's historic center. Video
Ukrainian journalists found out which of the Russian invaders actively bombed Odessa and the region after Moscow announced its withdrawal from the grain deal. The strikes were carried out with Onyx-type missiles, extremely difficult to intercept by our air defense systems, launched from Sevastopol, which is temporarily controlled by the invaders.
The names of the war criminals, by whose hands peaceful Odessians were killed and wounded, were named on the air of the Toronto YouTube channel. Given the location and type of missiles of the occupiers, you can determine who is involved in the destruction in Odessa (to see the video, scroll to the end of the page).
"In Sevastopol, the Onyxes are produced only from the Bastion coastal missile system. It is in service only with the 15th Independent Coastal Defense Brigade. It was created immediately after the occupation of Crimea on the basis of a military unit, which was previously located in Dagestan," - said the host of the story.
In 2020, "Bastion" was headed by Alexei Shcherbak, who hid in social networks with an assumed name. But his wife Galina, who is also in the ranks of the Russian military, is very active and publishes many posts about "happy family life".
Also, the commander of the "Bastion" division, Alexander Myamlin, may have taken part in the shelling. It is known that he, along with his wife and daughter, came to Crimea from the Krasnodar region immediately after the occupation.
"During the shelling of Odessa and Odessa region, the occupants launched over seven dozen missiles, as well as about a hundred Shahed drones. There is no doubt that these are acts of war crimes, strikes on civilian infrastructure. And there is also no doubt that sooner or later they will all be held accountable for their atrocities," the author of the video pointed out.
Earlier OBOZREVATEL reported that on the night of July 20, the Russian Federation attacked the south of Ukraine. In the center of Odessa destroyed administrative building and many houses nearby, it is known about the death of a civilian guard in the destroyed building.
In addition, 25 architectural monuments were damaged. Among them are UNESCO-protected buildings of XIX-XX century, including the Transfiguration Cathedral at the intersection of the legendary Deribasovskaya Street.
The Russian Federation itself cynically called the rocket attacks on Odessa and Mykolaiv "retaliatory strikes".
"The purpose of the strike has been achieved. All designated targets have been hit," the Russian Defense Ministry said with a cheeky grin at the time.
Only verified information from us in Telegram-channel Obozrevatel and Viber. Do not fall for fakes!