Trending:
It'll look as good as new: how to clean a carpet without removing it from the floor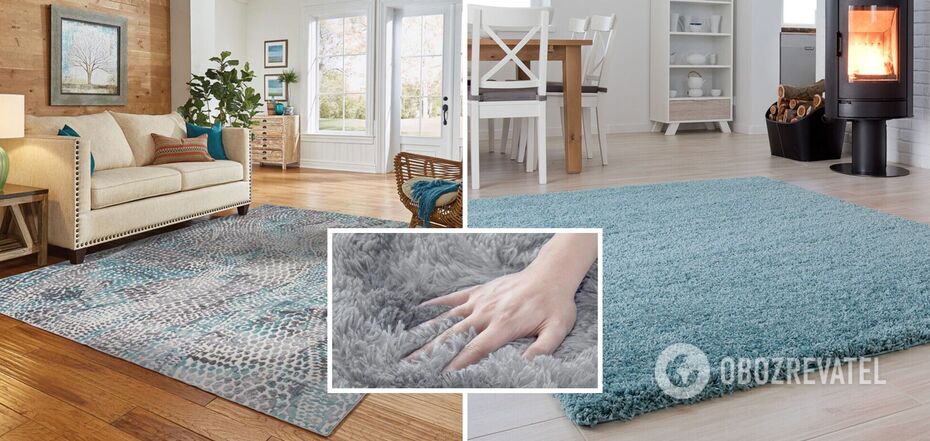 How to wash a carpet
A carpet is a warm and comfortable interior object that creates a special coziness in the house. The only disadvantage is that it gets dirty too quickly, especially if it lies on the kitchen floor or in the children's room.
For cleaning, you can use both improvised and professional means. How to quickly and qualitatively clean a dirty carpet, OBOZREVATEL.
First, experts advise to pay attention to the composition of the carpet. If it is woolen - for cleaning will be suitable baking soda, salt or vinegar. Synthetics well wash soap solutions, salt and vinegar. But if your carpet has viscose or silk - do not try to use improvised means, such carpets should be taken to a dry cleaner.
For a long pile it is better to use a microfiber cloth. Short pile is cleaned with a brush or a damp sponge.
Lifehack with baking soda and vinegar
This method was used even by our grandmothers. To prepare the mixture, you need to take half a cup of boiling water, add 70 ml of vinegar, 1 tablespoon of baking soda and 1 tablespoon of washing powder. Everything is thoroughly mixed. After that, pour the solution into a sprayer and sprinkle it over the surface of the carpet.
After waiting for the mixture to work, wipe the carpet with a damp sponge.
Lifehack with citric acid and glycerin
Citric acid will cope with outdated stains. The recipe is simple: dilute citric acid in water in a ratio of 1:1 and see the mixture on the stain. The acid should work, so leave it for at least 2 hours.
For cleaning light-colored carpets, glycerin is suitable. Simply dab the stain with it and wait 1-2 hours. The dirt will come off, after that you need to wipe the glycerin with a damp cloth.
Lifehack with store-bought remedies
If you don't want to deal with vinegar or acid, use professional products. These include Vanish, dishwashing detergent, liquid soap or shampoo. Dissolve them to a thick foam and dab the foam on the carpet. Afterwards, wash and be sure to dry the carpet (e.g. with a hair dryer). Excess moisture will cause mold and unpleasant odor.
Earlier OBOZREVATEL told about the top-15 mistakes during cleaning, which are committed by almost everyone.
Subscribe to OBOZREVATELchannels in Telegram and Viber to keep up to date.