Trending:
It'll clog right up: what foods not to pour in the sink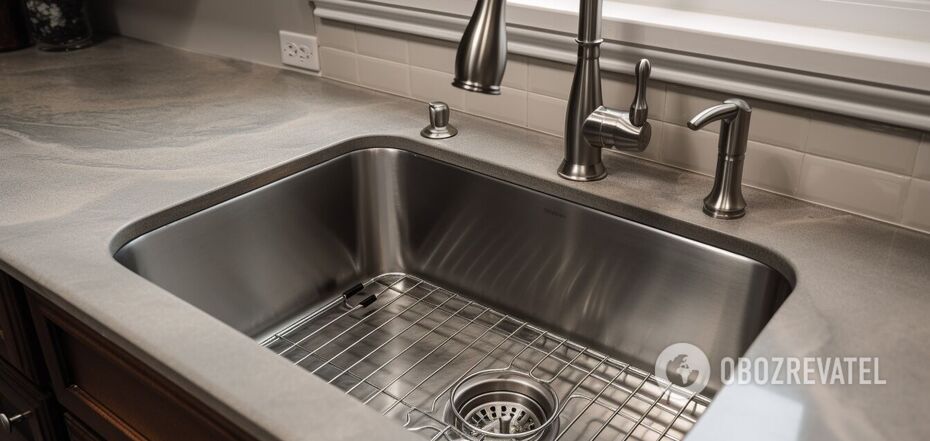 Pipes are often clogged from grease and dirt
Homeowners often face the problem when kitchen and bathroom sinks become clogged. Clogs prevent water from draining and create an unpleasant odor.
If the problem is not solved immediately, it can lead to damage to the plumbing. OBOZREVATEL has compiled a list of products that should not be poured into the sink.
Baking soda is a natural abrasive (a substance used to polish and grind metals and other materials). If baking soda goes down the sink frequently, it can damage pipes.
Oil solidifies during cooling and this leads to serious clogs. This applies not only to sunflower or olive oil but also to body cosmetics.
Honey should not be poured into the sink because it crystallizes and becomes solid over time, preventing the water from draining.
Ground coffee also can clog pipes if you pour the mixture into the sink every day.
Clay face masks get caught in the plug hole after rinsing and prevent the water from draining properly. It is better to wipe the mask off your face with a damp sponge and then rinse with water.
If you do not want to use chemicals to remove light clogging, you can make such a solution yourself. To do this, fill the hole with three tablespoons of baking soda, pour half a cup of vinegar and leave it for 15 minutes. Then rinse with hot water.
Earlier OBOZREVATEL told you about things that you can not do during cleaning as they make your home dirtier.
Subscribe to OBOZREVATELchannels in Telegram, Viber and Threads to be aware of the latest events.