Trending:
It doesn't always save: what you can't wash and launder with oxygen powder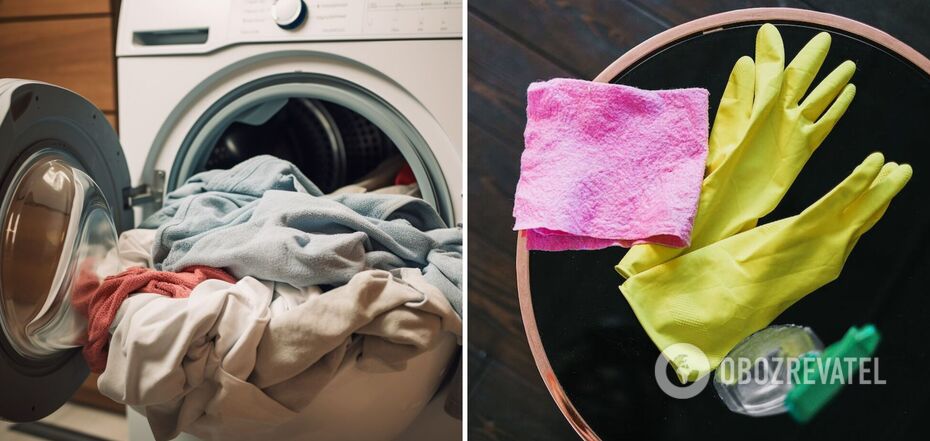 What can't be cleaned with oxygen powder
Oxygen powder is an environmentally friendly and safe for human health bleach containing sodium percarbonate, combining hydrogen peroxide and salts. Such a remedy effectively fights stubborn dirt and unpleasant odor.
Powder in hot water forms oxygen and that is what helps to quickly get rid of unwanted stains. But OBOZREVATEL found things and surfaces that can not be washed and cleaned with this means.
Bleach does not have a pungent odor, so housewives often use it not only for washing, but also when cleaning and cleaning pipes. But it can be harmful to some things.
Oxygen powder can not wash things made of wool, silk and clothes that have leather and leatherette trim on them. It can also ruin things that have wooden buttons on them.
During cleaning, you should avoid certain surfaces in order not to damage them. For example, you can not clean linoleum and objects made of aluminum with this product. Also avoid contact with lacquered and polished surfaces.
First test the powder on an inconspicuous area to see if it will damage your furniture.
Remember to wear gloves when using the powder because it may cause an allergic reaction.
Previously, OBOZREVATEL told what you can replace chemical laundry detergent to take out heavy stains and whiten clothes.
Subscribe to OBOZREVATELchannels in Telegram and Viber to keep up to date.