Trending:
Is it okay to send emoticons to colleagues: business email etiquette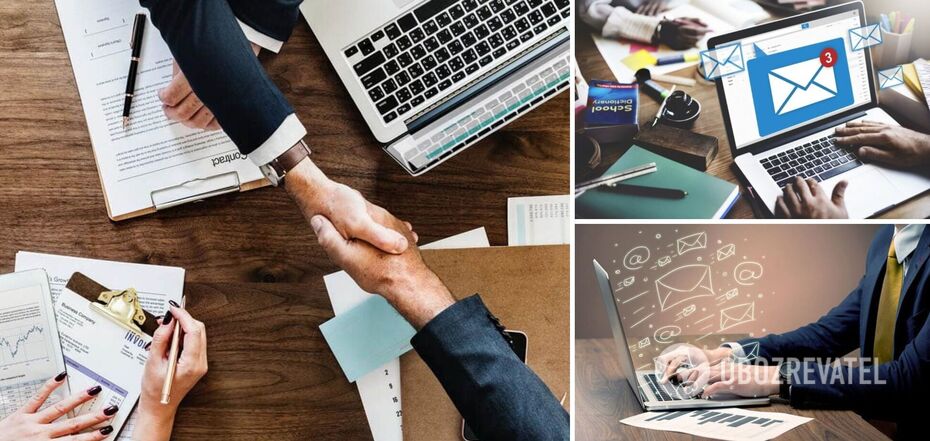 The etiquette of work correspondence
In the era of online communication, basic rules of etiquette for business correspondence have been formed. It's important to know at least the basic points of communication on social media and messengers with colleagues, management or potential clients.
OBOZREVATEL figured out whether it is appropriate to use emoticons in business correspondence and whether it is worth sending voice messages to strangers. These tips will help you learn how to properly format business messages.
Business hours
There's a basic rule of thumb in business correspondence: business messages should be sent during business hours. Calls and messages outside of business hours are the highest level of business etiquette violation. Such behaviour can even drive potential customers away from you. Don't put the other person in an awkward position and try to resolve professional issues during certain hours (unless there is some kind of force majeure).
One question - one message
Learn to formulate your opinion clearly and concisely. The three rules for asking business questions can be summed up in three words: specificity, conciseness, and consistency. Try to follow the principle: one message, one question. This will make it easier for the other person to perceive the information and give clear answers.
The rule of greeting
Greetings are one of the main elements of business etiquette. In the first message, introduce yourself and state the essence of the issue. Address the other person by name, but do not violate personal boundaries, avoid diminutives and pet names.
Can I send voice messages?
Do not abuse the format of audio and video messages in business correspondence. Voice messages are convenient only for the sender. The recipient may not accept this method of communication because it is not always possible to find a quiet place or a headset to listen to the message. Voice messages are often perceived as a sign of disrespect. Experts advise leaving audio and video messages for chats with friends.
Lots of short messages
"Good afternoon", "I saw your advert", "I am interested in your services", "How much do they cost and are there any discounts?" - this style of writing should be avoided in business correspondence. Do not split messages. Write one full-fledged specific message. The recipient will not be very pleased to receive audio messages every 3-5 seconds.
Spelling, grammar, punctuation
Check your message before sending it. In business correspondence, you are judged only by the text. Mistakes can be seen as a sign of disrespect. If you are in doubt about the correct spelling, take a few minutes and check the spelling in special online services. Reputation is important in business correspondence. Do not use slang.
Emoticons and Caps Lock
Caps Lock is traditionally perceived as a raised tone or a shout. And emoticons look too frivolous, according to business etiquette experts.
Numbers
If you need to send someone's contact or card number, write the message in numbers. Do not send a screenshot/photo of a business card/photo of a bank card. This is incorrect and will take the recipient a lot of time: the data will need to be entered and verified.
Rules of formatting
Don't forget about indents and punctuation. Your text should be readable. Each new thought should be written in a new paragraph.
Earlier, OBOZREVATEL told how to answer a phone call correctly.
Subscribe to OBOZREVATEL's Telegram, Viber and Threads channels to keep up with the latest developments.