Trending:
iPhone started losing battery power dramatically after installing iOS 17: why it happens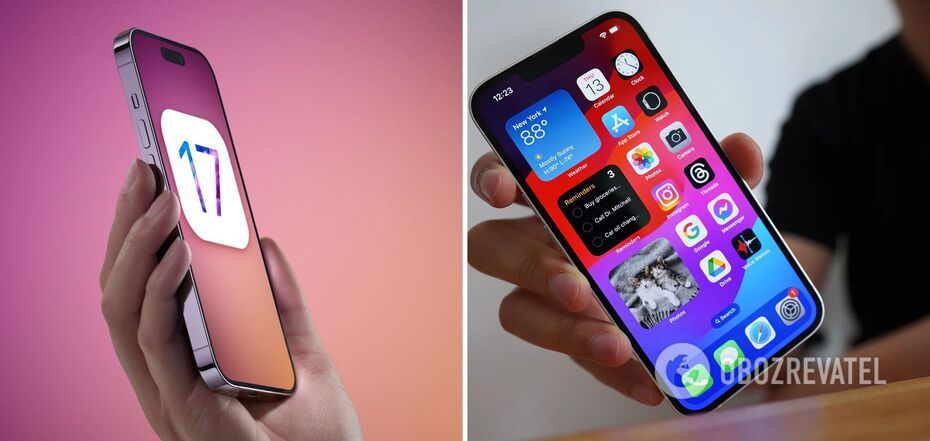 Problems with rapid battery drain are typical for new versions of iOS
Apple has barely released an update to version 17 of the iOS operating system for its smartphones and tablets, and users are already complaining about its significant drawback. Those who have managed to install the system on their gadgets say that it quickly drains their battery.
OBOZREVATEL tried to find out what the problem with iOS 17 is, and whether Apple plans to solve it in any way and whether something can be done right now.
What happened
In fact, complaints about rapid battery depletion are typical for users of Apple gadgets. Usually, after such a big iPhone update, this problem is widespread in the first few days, but then everything returns to normal.
But this year's update drains phones faster than any other since iOS 14. The measurements show exactly how fast the battery has started to drain on different iPhone models:
iPhone SE 2020 - by 9%;
iPhone 11 - by 5%;
iPhone 12 - by 5%;
iPhone 13 - by 11%;
iPhone XR - by 21%.
What causes the problem
The immediate cause of the faster battery drain is that Spotlight has to re-index all the files on the iPhone. This important database makes it faster for users to get search results using their smartphone. Re-indexing usually takes several days and can drain the battery faster and slow down the device overall. Once the process is complete, the problem should go away on its own. iPhone owners are simply advised to be patient.
If the problem persists a week after the update, Apple recommends contacting customer support. The company does not plan to take any special measures to solve this problem.
Another reason for the faster battery drain may be the peculiarities of the operating system's compatibility with older iPhone models. This is not about the so-called "planned obsolescence". It's about adding and developing new features to the software - they always require more computing power. This, in turn, hits the battery harder, as the processor works longer.
Earlier, OBOZREVATEL described in detail what updates iOS 17 can boast of.
Subscribe to OBOZREVATEL'sTelegram and Viber channels to keep up with the latest developments.