Trending:
iOS 17 is already available for iPhone owners: what's new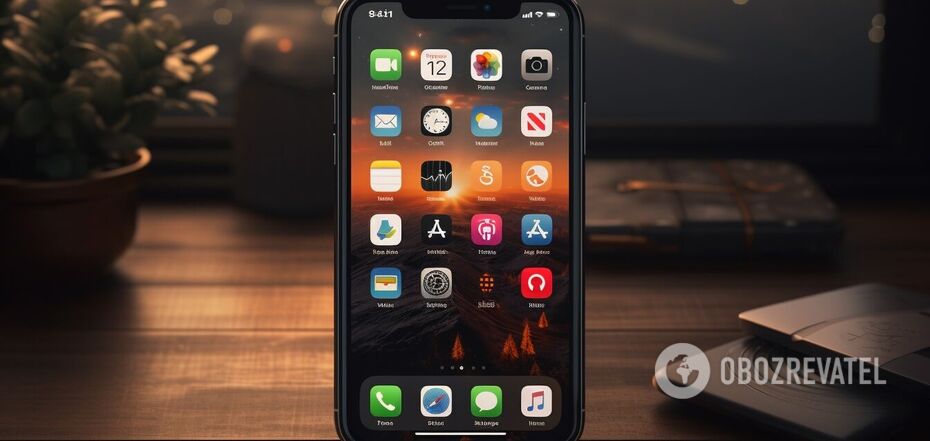 How to update your iPhone
Apple has released a new version of its iOS 17 operating system, which is available as a free software update for gadgets. It makes iPhone usage more personal by updating various applications.
The company noted that iOS 17 can be installed on iPhone XS and later. This also applies to the second-generation iPad Pro, iPad Pro, iPad Pro 11 of the first generation, iPad Air of the third generation, iPad of the sixth generation, and iPad mini of the fifth generation.
How to update the system
To update the operating system, go to Settings, select General, and then click on Update P3.
Incoming calls
The update will make your most important calls stand out even more. You will be able to create a personalized contact poster that will appear when you receive an incoming call. The poster can contain a photo or Memoji, and you can customize the font and background color.
FaceTime.
Users can leave video or audio messages on FaceTime even when the person they are calling is not available. FaceTime can also be connected to Apple TV 4K.
StandBy.
This is a new full-screen view that provides convenient information for viewing from a distance while iPhone is charging. You can customize the interface to show the clock, calendar, photos, or weather forecast, for example.
NameDrop
NameDrop allows users to easily share contact information by bringing their iPhones closer together. You can also launch SharePlay to listen to music, watch a movie, or play games while you're nearby.
Live Voicemail
Live Voicemail provides on-screen transcription of a voice message in real time. You can answer the call while the caller is leaving a message.
Auto-correct
Auto-correct can correct more types of grammatical errors, and the updated design better supports input by temporarily underlining corrected words and allowing users to go back with a single tap. Built-in smart text helps you finish sentences quickly.
iMessage.
A new menu provides easy access to all iMessage apps. Users now have another way to customize their messages with the all-new sticker feature, which adds the ability to create live stickers from photos.
Additional features:
Safari. Private browsing is now locked when not in use and has better protection against trackers and people who may have access to the phone.
Passwords and access keys. Users can share passwords with a group of trusted contacts. The exchange is done through iCloud Keychain and it has end-to-end encryption.
Health app. Users can log their daily moods and momentary emotions to see what might be affecting their state of mind and easily access depression and anxiety scores.
Apple Music can be connected to SharePlay in the car, allowing all passengers to easily control their music directly from their devices, even if they don't have an Apple Music subscription.
AirPods has new features: Adaptive Audio, Personalized Volume, and Conversation Awareness, which enhance the sound experience.
The Today tab in the App Store is updated to offer a personalized way to find apps.
Siri can be activated by simply saying "Siri". Once activated, users can say several commands in a row without having to reactivate the assistant.
The Home app adds the ability to view up to 30 days of activity history for door locks, garage doors, alarm systems, and contact sensors.
Earlier, OBOZREVATEL talked about the biggest advantage of the iPhone 15 Pro features and its appearance.
Subscribe to OBOZREVATEL 's Telegram and Viber channels to keep up with the latest developments.