Trending:
Instead of air conditioning: how to freshen up a room with a bottle of water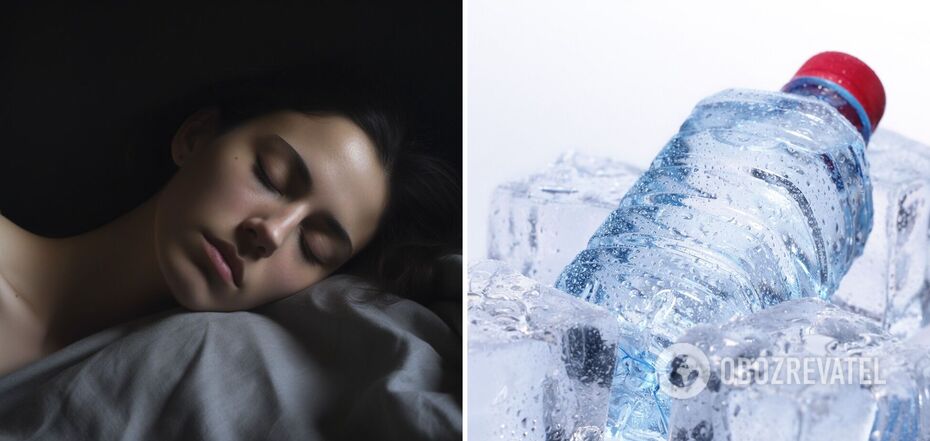 An ice bottle by the bedside will help you sleep in the heat
It can be very difficult to withstand the heat of summer without air conditioning. But these devices consume a lot of electricity and put a huge strain on the power grid. Therefore, in order to save money, a variety of life hacks are used to cool a room without air conditioning.
The Sante Plus publication told us about one such life hack. All you need is a bottle of water. And to enhance the effect, you can add a fan.
Keep in mind that the larger the water bottle, the longer its effect will be. A small half-litre container will last for an hour at most, while a 5-litre bottle can cool a room for quite a long time.
To cool a room, take a plastic bottle and fill it with water, leaving some space. Then put it in the freezer for a few hours. The free space in the bottle is necessary because water expands when it freezes and the bottle can simply burst if it is filled to the top.
When all the water has turned to ice, remove the bottle and place it next to you - next to your bed if you are going to sleep, or near your workplace or where you are relaxing. A pleasant coolness will spread around the container as the water melts.
The effect can be enhanced by placing a fan behind the bottle in relation to your position. The airflow from the fan will direct all the coolness strictly in your direction. This will help you fall asleep faster if you have trouble sleeping in the heat.
Earlier, OBOZREVATEL told which household appliances heat up the air in the room and therefore it is better to switch them off in hot weather.
Subscribe to OBOZREVATEL's Telegram and Viber channels to keep up with the latest news.