Trending:
Instant action: the most effective way to clean the kettle from limescale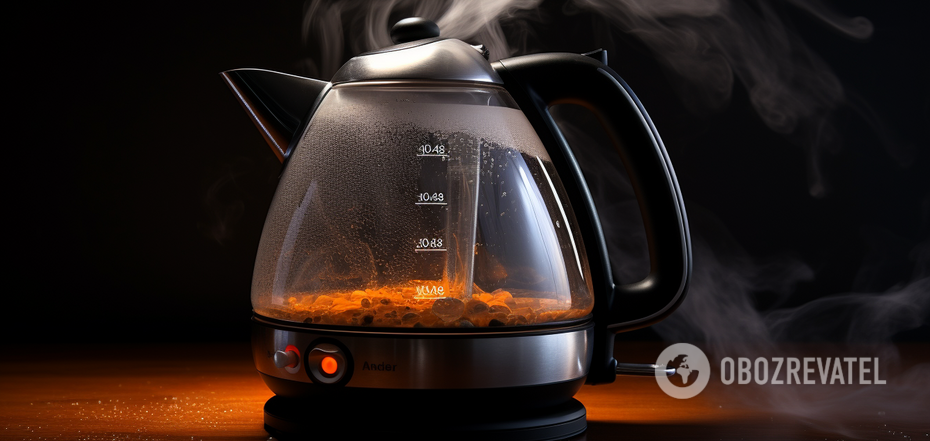 Limescale in the kettle has a negative impact on its efficiency and the taste of drinks
Descaling a kettle is a routine task that is often forgotten. But, according to experts, it can be of great importance, as the lime layer inside the appliance can affect the amount of energy it consumes and the taste of the water it boils.
Fortunately, it is not so difficult to get rid of the mineral layer inside the kettle. OBOZ.UA tells you about a method that will solve the problem almost effortlessly. In addition, it will be quite inexpensive.
To make an effective cleaning agent, you need only two simple ingredients - water and white vinegar. To prepare the solution, mix both liquids in equal proportions and fill the kettle with it. Leave the product to act overnight, and in the morning, drain it and clean the device from the inside with a brush or sponge - the plaque should easily come off the walls.
After cleaning, rinse the kettle reservoir thoroughly to remove the vinegar odor and taste. To do this, boil a full kettle of clean water and pour it out.
If you don't want to clean the appliance with vinegar, you can substitute citric acid. Depending on the volume of the kettle, dissolve 1 or 2 sachets of the product in water and use the solution in the same way.
This cleaning should be done about once every 3 months. However the specific frequency depends on the water hardness and the rate of scale formation in your area.
Earlier, OBOZ.UA told how to properly wash glasses so that lime does not settle on them and make the glass cloudy.
Subscribe to the OBOZ.UA channels in Telegram and Viber to keep up with the latest events.