Trending:
Inexpensive Fiat electric car turned into an unusual car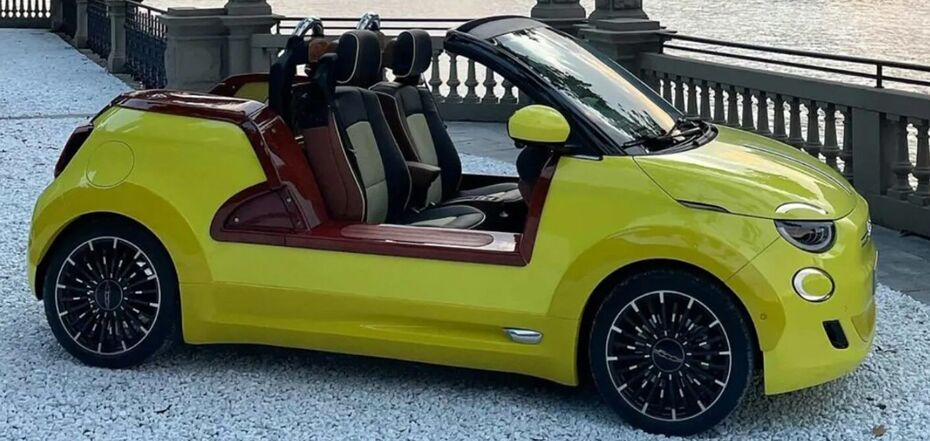 Fiat 500 modified in the Carrozeria Castagna studio. Source: Carrozeria Castagna
The Fiat 500 electric car has received a special Tender 2 modification. An unusual car based on one of the cheapest electric cars was created in the Carrozeria Castagna studio.
Motor.es reports about the stylish car. The car was specially made in retro style to emphasise the similarity of the novelty with open beach models based on the classic Fiat 500 from the 50s of the last century.
Thus, the compact hatchback has lost its roof. In addition, the driver and passenger doors were dismantled in the studio. And even the trunk door is now missing.
Instead, the Milan body shop has raised the sills to make the car more or less safe to drive. And, of course, there was some special styling.
The body is painted in a bright yellow hue. The interior of the Fiat 500 Tender 2 by Carrozeria Castagna features designer finishing materials - expensive leather and fabric. Around the perimeter of the body (including the very high sills), a lacquered wood edge was made.
The car is driven by one of the electric motors with a capacity of 95 or 117 hp. The range is from 185 to 320 km, depending on the battery selected.
OBOZREVATEL previously reported on the cheapest Audi electric car that was put to the test. The crossover did well.