Trending:
In the near future: 3 signs will find true love. Horoscope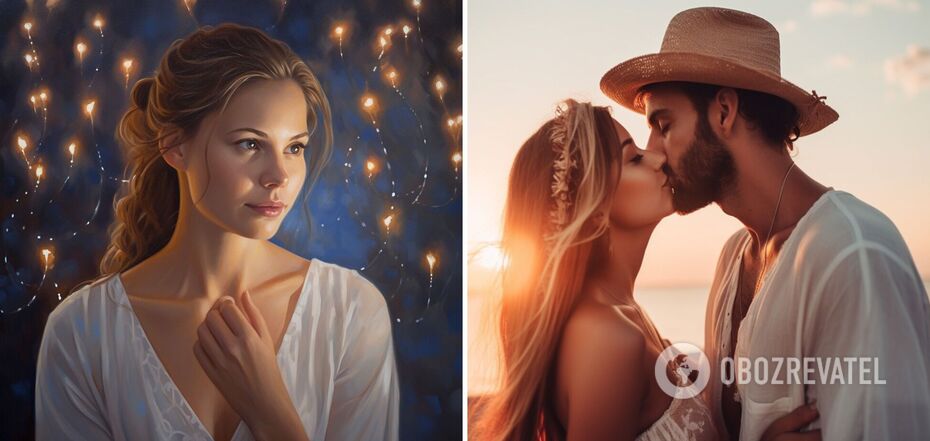 Gemini, Pisces and Capricorn will be the happiest in love
Summer is a time of passionate love, and single people are eager to meet someone special who will change their lives during these warm days. Some people will be lucky as early as August this year.
Astrologers have named three signs with love and relationships in their charts. Find out if yours is one of them.
Gemini
Your efforts to find true love are finally being rewarded. You have either already taken a significant step towards it or are on the verge of doing so. Perhaps the person you love will be the first to tell you that they love you back. August will be so generous with romance that you won't even have to lift a finger. You have prepared the ground for happiness with your previous actions.
You may feel that you have never experienced such great love before. It will bring you only happiness and pleasure. This period is very favourable if you want to enter into a relationship with someone you truly love. You don't feel any fear or limitations, so take a closer look at your partner and see what you can improve in your communication. Moreover, your partner is also interested in getting closer. When you get to know each other better, your relationship will reach a new level. Leave the pressure of everyday life behind. This person will fill your life with joy and add colour to it.
Pisces
If you think you'll be alone for the rest of your life, it's time to change your mind. Your charisma and confidence make you more attractive than ever. Take part in various activities, show off your best side and you will definitely meet your soul mate. Keep your eyes open and don't miss out on your happiness.
August is also a great time for introspection, which will help you better understand how to incorporate the spiritual into your daily life. Looking deep inside yourself is how you gain confidence and energy. You will be able to see exactly where your romantic life is heading, feel motivated to continue and optimistic. You will not only have the desire to move forward, but also the courage to openly express your feelings to someone. The more you surrender to your feelings and romantic impulses, the more you will be consumed by love. And who knows, maybe it will even lead to a serious relationship.
Capricorn
August will seem like a utopian dream in which nothing can go wrong. You may feel that you have learnt to love and see how it works in your relationships. In the coming weeks, you will find happiness in love through experience and compassion. Do not think deeply about your partner's words, understand them with your heart, and it will work. All you need is empathy. This is the key that opens the door to his heart.
But this period will also require you to gain a deeper understanding of your own personality. You've been focusing on creative expression as well as personal happiness lately, and this month will take that process even further. Use your feelings to achieve your creative goals. This is a fantastic time for you, so make the most of it.
Earlier, OBOZREVATEL published a detailed horoscope for August for all zodiac signs.
Subscribe to OBOZREVATEL's Telegram, Viber and Threads channels to keep up with the latest developments.