Trending:
"I'm not afraid of blood": how Valyukha from "Svaty" became a mouthpiece for Russian propaganda and why she considers Koshmal her "personal enemy"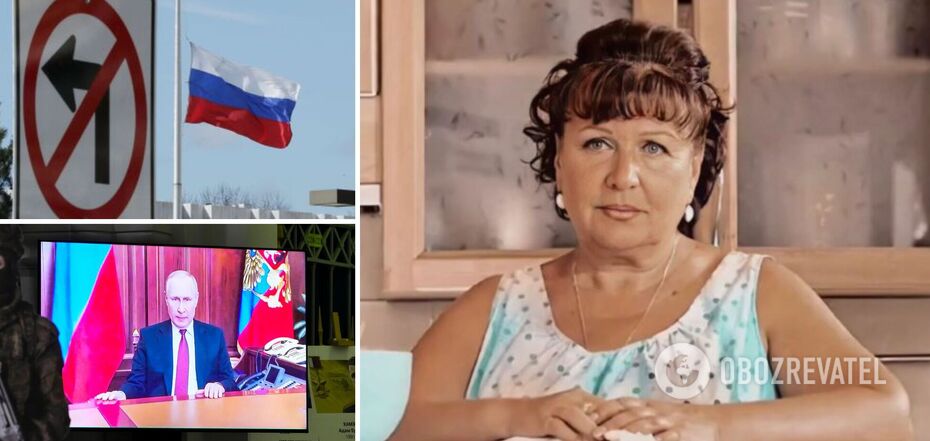 Tatyana Kravchenko supports Putin and the war
The Donetsk-born actress Tatyana Kravchenko, whom viewers know from her role as Valyukha Buduko in the TV series "Svaty," does not even try to hide her pro-Russian position. The actress, who lived and worked surrounded by Ukrainians, has for many years cynically supported the genocide of her people and has become a real mouthpiece of the Kremlin.
Kravchenko remembers her colleagues from Ukraine only with hurtful and deceitful words, continuing to build a career in Russia. OBOZREVATEL decided to remember the path that the star took from a Ukrainian favorite to a traitor and Putinist (to see the photo, scroll to the end of the page).
Tatyana Kravchenko has not been to Ukraine for a long time, because in 2015 she was banned from crossing the state border because of her support for the annexation of Crimea and the occupation of Donbass. For more than 8 years, the actress spent in Russia, where she is trying to build a career as a theatrical actress. Frankly, not very successful. Colleagues of the star complain about her work and accuse her of alcoholism.
For several months after the full-scale invasion began, "Valyukha" remained silent, but then she spoke up. When the actress began to be reproached for her silence, she sided with dictator Putin.
Her acquaintances spoke for the star for a long time. For example, according to Russian theater and film actor Eduard Radzyukevich, the native of Donbass considers Ukraine a "fascist state".
When Kravchenko ventured to comment, her colleagues in Ukraine were shocked. "Valyukha" shared that she had a good relationship with President Zelensky, and then resorted to slander, alleging that the Ukrainian leader "forbids speaking Russian, releases murderers, and burns books".
Her on-screen granddaughter Anna Koshmal, a colleague on "Svaty", also took a beating, as she reacted especially strongly to Kravchenko's pro-Russian rhetoric. The Putinist called the Ukrainian "personal enemy" and called her mean and ungrateful.
Even now Valiukha openly declares that genocide is right, and refuses to explain how she lived and worked among the people she now wishes dead. However, the actress cannot be called brave, because she does not dare to go to the war zone, but claims that she "is not afraid of blood" and would have gone to the front to work as a nurse if she had been younger.
Earlier OVOZREVATEL wrote that the role of Lyudmila Vasnetsova, the mother of five girls in the series "Daddy's Daughters" was played by a native of Odessa Nonna Grishaeva. With the start of a full-scale war, she took a silent position, although she sometimes still promotes propaganda narratives to the masses.
Only verified information in our Telegram channel Obozrevatel and in Viber. Do not be fooled by fakes!