Trending:
If you miss your garden: what plants can be planted on your balcony in September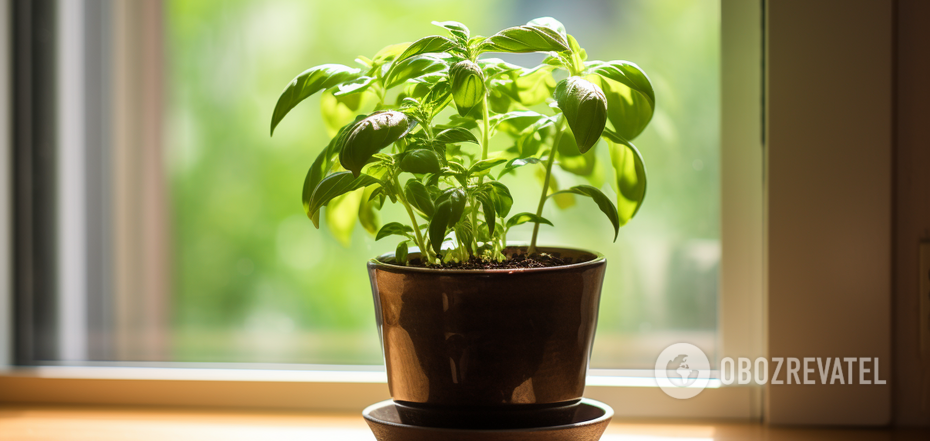 What plants can be planted in September
September is traditionally considered a lull month after a busy season. The harvest is mostly harvested, beds are organized, vegetables are canned and sent to storage. It would seem that it is finally possible to rest.
However, for experienced gardeners, the beginning of fall is quite active. OBOZREVATEL tells what fast-growing crops can be planted in beds and on balconies, so that they had time to grow before the first frosts.
General rule for September planting
September is usually a fairly warm month. Unpretentious plants with a ripening time of 30-60 days can be sown in the bed. If you sow crops in the first days of September, the harvest will ripen before the fall cold. And greens and leafy salads are not afraid of frosts and lack of sun at all.
What plants to plant on the balcony
Leafy salads
Leafy salads are a source of useful vitamins and microelements that the body needs during the rainy season and colds.
In a small container, pour sod soil and add some humus. Seeds should be sown in rows at a distance of 2 cm. Water thoroughly, cover the container with a film and put it in a dark place. After the emergence of shoots, periodically move the container to the windowsill and water once a day.
Radish
Radishes can be grown both on the bed and on the windowsill. It is necessary to buy deep containers with holes for water drainage.
For radishes, you should prepare a mixture of vegetable garden soil and compost in a ratio of 1:2. Before sowing, it is better to germinate seeds on a damp napkin in a warm room. After germination, plant the radish in moist soil 2 cm deep at a distance of 5 cm. Cover the surface with a film and wait until sprouts appear - then you can take away the cover and put the container on a sunny balcony. The harvest will mature in 20-30 days.
Spinach
Spinach seeds should be soaked for 2 days and dried. After that, sow it 2-3 cm deep into the soil. Spinach likes sunny windowsills and abundant watering.
Parsley
It is recommended to choose a deep container for parsley. Before the first shoots appear, cover the seeds with a film and place the container on a light, warm windowsill.
What to plant on the bed
Radishes
Autumn radish will be softer to taste than the first spring radish. It can be planted on a bed where onions or garlic grew in the summer. Radishes can even withstand soil frosts as low as - 5 °C.
Leaf mustard
Leaf mustard is an unpretentious crop that will germinate at temperatures between 0 and +5 °C. The seeds are planted at a depth of 0.5 cm after pre-soaking. The crop will ripen in 20 days.
Dill
Dill will grow even when there are frosts. It doesn't need any care - just plant it in the ground and water it a little.
Cress lettuce
Cress is a fast-growing plant, which will be ready for consumption on 12-15 days after sprouting. However, cress does not like cold weather, so at the first frost it is better to cover the bed with a film.
Lettuce
Lettuce matures in 25-30 days. Growing it is very simple - scatter the seeds on the bed and water a little.
Arugula
Arugula matures 14-21 days after sprouting. When planting the seeds should be deepened into the soil by 0,5 cm and abundantly watered. The greens will gain mass rather quickly and in 2-3 weeks will be ready for consumption.
Spinach
Spinach is a useful and unpretentious culture, but grows compared to others for quite a long time - 50-60 days. In case of frosts, spinach should be covered with a film overnight or you can plant it in the greenhouse right away.
Earlier OBOZREVATEL published a list of perennial flowers that can be planted in the garden in September.
Subscribe to OBOZREVATEL channels in Telegram and Viber to keep up to date.