Trending:
If you don't have time: which room should be cleaned to make your home seem clean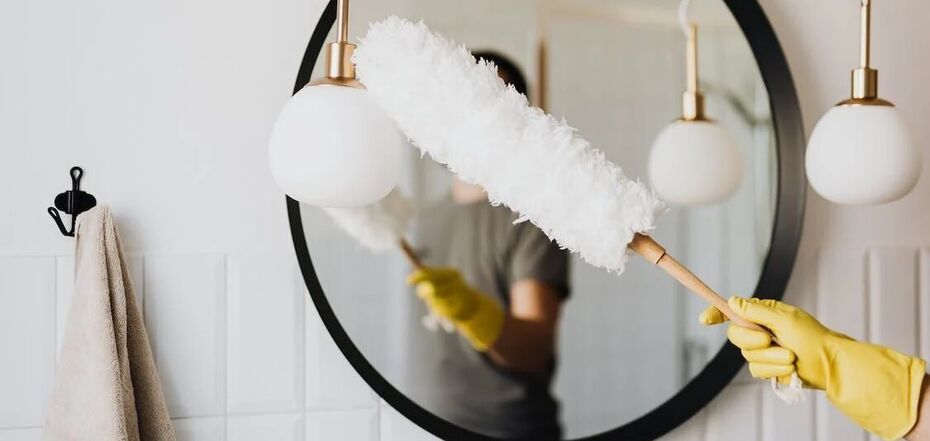 Cleaning the bathroom. Source: Pexels
There are situations when you need to clean your home quickly, but there is not enough time for all the rooms. So start cleaning from the bathroom, it is the bathroom that will give the impression of a clean house.
Cleaning in it will not take much time. OBOZREVATEL has collected tips that will help you quickly cope with it.
Start with cleaning the toilet bowl, pour a special remedy and leave it for a while. If such a solution ran out, you can quickly make it yourself. To do this, mix vinegar and water in a ratio of one to one and spray it on the toilet bowl, bathtub or shower cubicle and sink. Vinegar will not only get rid of stubborn dirt, but will also deal with bad odor.
Then scrub the toilet bowl with a brush and damp cloth and wipe dry with toilet paper or towels.
Also, wipe down the bathroom and sink with a clean, damp cloth and they will shine. If you still have time before your guests arrive, be sure to mop the floor.
Make sure the towels in the bathroom are clean and properly folded. Because little things like that get people's attention.
If the unpleasant odor still remains after cleaning, then light an aroma candle or put aroma sticks on the shelves. They will not only mask the unpleasant smell, but will create a cozy atmosphere in the room.
There are situations when guests come unexpectedly, then to clean up quickly, take a laundry basket and dump there all the things that catch the eye and form a mess. After the guests have left, calmly unclutter the basket.
Earlier OBOZREVATEL published 5 secrets of experienced housewives, which will help to clean the house twice as fast.
Subscribe to OBOZREVATELchannels in Telegram and Viber to be aware of the latest events.