Trending:
If the Statue of Liberty, the Eiffel Tower and the Colosseum had been built in the USSR: Midjourney reveals a depressing reality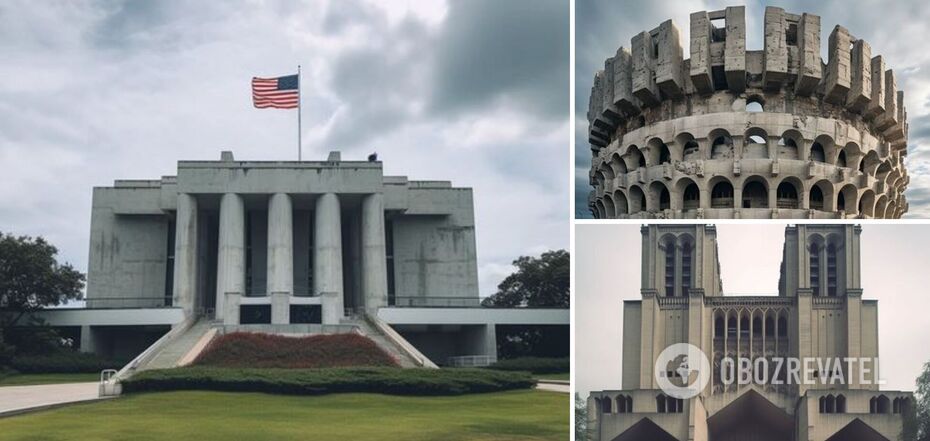 Famous landmarks in the style of the USSR
Soviet architecture was characterized by monumentality, grayness and depressive soullessness. The main goal of constructivism and rationalism in monumental art was to exalt power, while ignoring aesthetic aspects altogether.
In general, during the period of the USSR, architecture became a mixture of brutalism, eclecticism, art deco and even empire. The Midjourney neural network has shown what the Statue of Liberty, the Eiffel Tower and the Colosseum would have looked like if they had been built in the USSR (scroll to the end of the page to see the photos).
Soviet Constructivist architects focused only on the functionality of buildings. The mass construction of sectional, low-quality housing and typical post-war design replaced the short period of avant-gardism and the "Stalinist Empire" of the 1930s.
Creative search in the USSR was called "leftist formalism", and the struggle against "restorative tendencies regarding the former architectural traditions" did not subside until the 1990s.
Neural network modeled famous monuments in the Soviet architectural style. Big Ben with its sharp spires looks too ominous in its monumental grandeur, and the White House looks like a typical palace of festivities or house of culture, which were "stuffed" in every Soviet city.
The Gothic towers of Notre Dame have become a mix of brutalism and avant-garde. And the Statue of Liberty epitomizes the standard of monumental sculpture of the postwar years.
Earlier OBOZREVATEL told that a neural network is a set of algorithms designed to effectively and qualitatively recognize different patterns. Elements of the program code form a neural grid, each individual neuron perceives and works through the query data.
We also published a series of selfies of historical figures that the Briton created with the help of AI.
Subscribe to OBOZREVATEL channels in Telegram , Viber and Threads to keep up to date.