Trending:
Ideal for the garden: which flowers grow well in the sun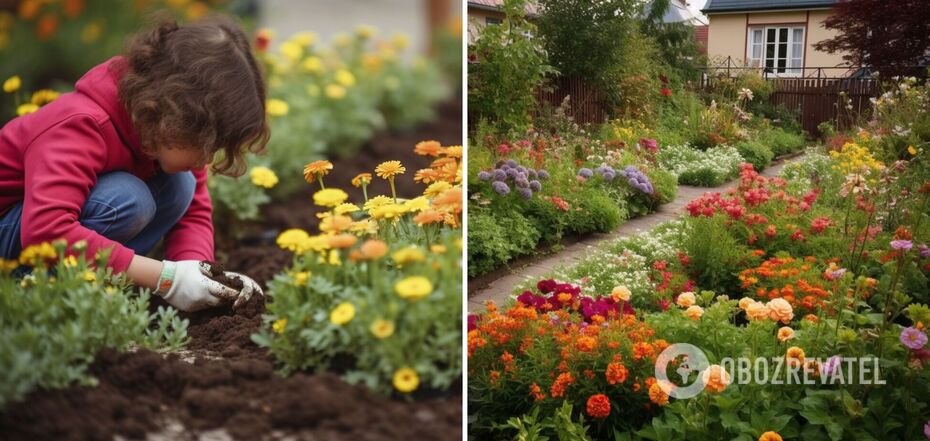 Even on a hot under the sun plot can grow a beautiful flower bed.
To create a beautiful flowerbed at home, it is necessary to take into account the location of the site in order to choose the right plants. After all, some flowers feel well in the shade, while others need warm soil and plenty of sun.
OBOZREVATEL tells about the types of flowering plants that grow best in the sun. The main thing will be timely watering when the ground dries out.
Pink geranium
This seemingly delicate flower is not afraid of direct sunlight, but likes moist soil, so water it regularly. This plant blooms in spring and summer.
Daffodils
One of the first spring flowers bloom when there are no leaves on the trees and they do not form shade. Daffodils don't need much watering to keep them from freezing, as their season is in the still-cold spring when frosts occur.
Golden poppies
These bright yellow flowers need loosened, breathable soil, so be sure to dig the bed. And make sure pets don't wander in, as poppy juice can be toxic to them.
Petunias
These easy-to-care-for flowers well cover the entire flowerbed and amaze with the variety of racemes. But they need regular watering. Ideally not very abundant, but daily.
Lilacs
These flowers are suitable for both sunny and shaded areas. The main thing is to give them enough moisture. The large orange, red or white flowers of the plant can be cut for bouquets during the flowering season.
Rudbeckia
The flowers of this plant come in yellow, orange and red. And it is an ideal choice for lazy gardeners, because rudbeckia is a perennial plant and it is not capricious to the conditions of maintenance. The flower tolerates periods of drought and cold well, and grows well in both sun and shade.
Dahlias
The flower pleases flowerbed lovers with a great variety of shapes, sizes and colors. But it needs rich soil to thrive, so don't forget to fertilize in time.
Earlier OBOZREVATEL told what to plant in the vegetable garden to work little on the harvest, but collect a lot of fruits.
Subscribe to OBOZREVATEL channels in Telegram and Viber to be aware of the latest events.