Trending:
"I don't care": top 5 phrases that give away an unhappy person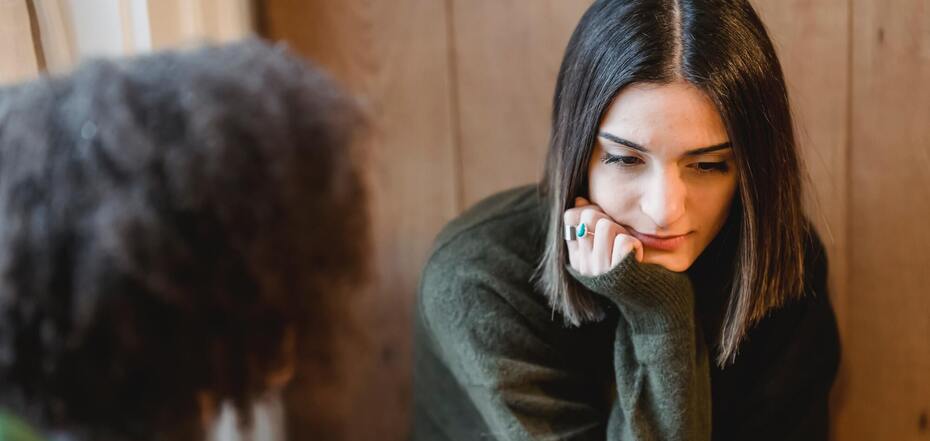 These 5 phrases will give away an unhappy person. Source: Pexels.
Sometimes what we say is not true, and our words hide completely different emotions. However, in order not to show our true feelings, we use defensive phrases or excuses and mislead not only our interlocutors but also ourselves.
OBOZ.UA has collected 5 phrases-indicators of an unhappy person. They will help you to expose those who pretend and understand your own feelings.
I'm just tired
This is how those who hide the real reasons for their anxiety justify themselves. This phrase may sound convincing, but at the same time, its boundaries are too vague and raise additional questions. Try to specify the problems. Perhaps the person is overworked, depressed, or simply feels dissatisfied with life and only pretends that a short vacation will be the solution.
I don't care
A "frank" picture of indifference is often actually a form of self-defense. The truth is that people rarely genuinely don't care about things: it's easier to pretend that a problem doesn't bother them than to share their pain. Perhaps this phrase is just a way to appear carefree and happy when you have completely opposite emotions.
It's just a little thing
People who are really unhappy often use this phrase as a way to devalue their feelings and serious situations. However, this does not mean that they do not feel anything. This method helps to maintain a positive attitude. However, the person may still need your help.
I'm fine
Such a phrase may indicate that the person wants to end the conversation as soon as possible and does not want to go into details about the real state of affairs. "I'm fine" does not carry any information, as these words are usually a simple courtesy. If your loved one often reduces the conversation about themselves to "I'm fine," it may mean that they are not as happy as they try to show.
It could be worse
Optimism in difficult life situations is, of course, a good thing, unless this phrase symbolizes the downplaying of the problem and its seriousness. In fact, things can always be worse, unless it's the end of the world. These words show that the person is not feeling well. If other people's problems seem more serious or significant, it is still not a reason to devalue your own emotions. It is impossible to always be happy and chew through difficult moments with a tight smile.
Earlier, OBOZ.UA wrote about toxic people and why we continue to communicate with them. Ukrainian psychologist Dmytro Karpachev named 8 reasons.
Only verified information is available on the OBOZ.UA Telegram channel and Viber. Don't fall for fakes!