Trending:
"I can't imagine": the head of the Belarusian Foreign Ministry made a cynical statement about the "impossibility" of Minsk's participation in the war against Ukraine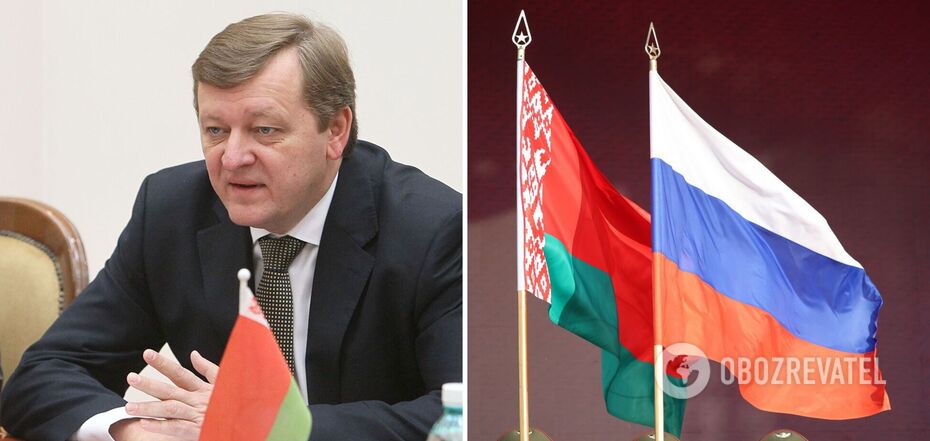 Sergey Aleynik speaks about Russia's full-scale war against Ukraine
The Minister of Foreign Affairs of the Republic of Belarus, Sergei Aleynik, criticized the West, saying that it allegedly uses Ukraine and Ukrainians as "pawns" in the war with Russia. According to him, Minsk is not involved, as he cannot imagine a situation in which his country would support a war against Kyiv.
The Belarusian politician made these cynical statements in an interview with AP. When the diplomat was asked whether he could imagine a situation where Belarus could support the war in Ukraine together with Russia, Aleynik said, "My answer is no."
The journalists noted that the so-called President of Belarus, Alexander Lukashenko, allowed the Russian Federation to use Belarusian territory for a full-scale invasion of Ukraine in 2022.
In his address to the UN General Assembly on September 23, Aleynik briefly touched on the war in Ukraine, saying that it was "very painful to see" Ukrainians, "so close" to Belarusians, suffering for a year and a half.
"Unfortunately, Ukraine and its people have become pawns in the West's great game of maintaining its global hegemony... It is obvious that the West is determined to continue the war to the last Ukrainian by increasing the supply of weapons to this country," the Minsk representative repeated the theses of Moscow's propaganda.
The Belarusian foreign minister said he did not think that Ukrainians wanted or needed "this war of attrition." Belarus, he assures, has always supported peace in the neighboring country and will continue to "do everything in our power" to achieve it.
In an interview with AP, Aleynik said that no one at the UN knows how long the war will last, but "we all understand that there is no alternative to a political and diplomatic solution to this conflict." He blamed Ukraine and third countries for the failure of the peace talks, but not Russia. Belarus, he cynically stated, "supports" diplomacy.
Aleynik praised his country's cooperation with the Kremlin. He said that they are resisting Western sanctions together.
Sergei Aleynik took office as Minister of Foreign Affairs of the Republic of Belarus on December 13, 2022. His predecessor, Vladimir Makei, suddenly died at the age of 64.
As OBOZREVATEL previously reported:
- On September 17, self-proclaimed President of Belarus Alexander Lukashenko said that there would be "no war" on Belarusian territory "under current conditions". The dictator also called Belarusians "the most peaceful nation on earth."
- He also claimed that Russian dictator Vladimir Putin achieved his goals in the "SMO". He said that Ukraine would no longer show such "aggressive" behavior towards Russia.
Only verified information is available on our Obozrevatel Telegram and Viber. Do not fall for fakes!