Trending:
Humans simply would not have existed: a supernova almost completely destroyed the solar system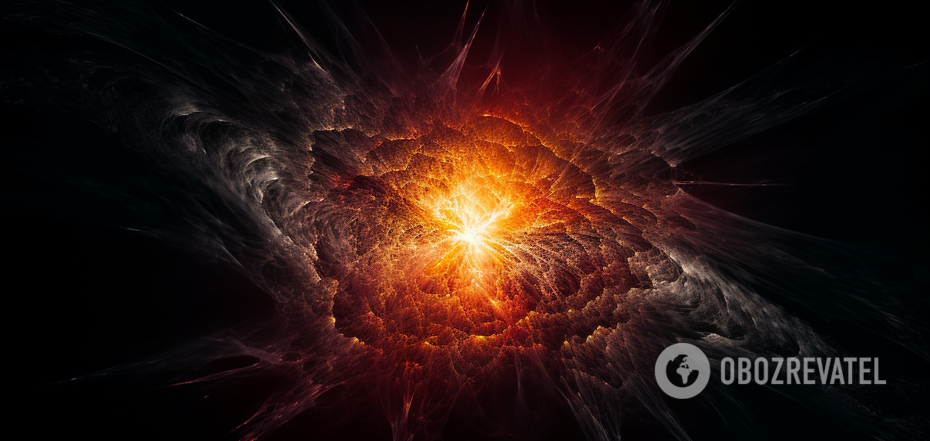 Humans simply would not have existed: a supernova almost completely destroyed the solar system
About 4.6 billion years ago, when our Sun and planets were actively forming in a cloud of gas and dust, a galactic incident nearly put an end to the entire newly formed system. We are talking about a supernova explosion, which only by a miracle did not destroy the future home of humanity.
This is stated in a study of scientists published in The Astrophysical Journal Letters. As noted by Universe Today, rescue from imminent destruction was a shell of molecular gas.
Evidence of this process was found in meteorites by a team of astronomers from the National Astronomical Observatory of Japan. According to astronomer Doris Arzumanyan, ancient meteorites are actually a treasure trove of information about the conditions of the birth cloud of our system.
In particular, a "heterogeneous concentration" of the radioactive isotope aluminum was found in the meteorites. This indicates that the isotope was introduced into the birth cloud of the system during its formation. This could have happened during a sudden event like a supernova flash, because these huge stellar explosions produce the isotope aluminum-26 (26Al), which is what is found in meteorites.
Now there is nothing left of the original cloud where our system was formed. However, there is evidence of its chemical composition inside celestial bodies and debris of the solar system. It is these that support the theory that the young solar system survived the supernova shock wave and went on to form the sun and planets that exist today.
The salvation from the global catastrophe was a cylindrical molecular filament shell. Arzumanian and her team describe these filaments as the birthplaces of sun-like stars. When several filaments intersect each other, they form knots. It is in these knots that large stars form, while sun-like stars form along the filaments.
Big stars explode supernovae as a result, enriching their environment with heavier elements. But they are also capable of shredding the clouds that form stars, stopping their future growth and damaging existing stars and protoplanetary disks.
Scientists suggest that the supernova explosion did not have such a critical effect because the Sun and the primordial planets were formed in one of these dense molecular gas shells, which acted as a protective barrier when the star exploded. It was this shell that took the worst of the shock wave and also helped to trap radioactive isotopes from the supernova explosion and guide them into the still-forming solar system. This is how 26Al appeared in the meteorites.
Scientists believe that it is now necessary to study the envelopes in the molecular clouds in more detail and understand exactly how they are formed and how they influence star formation itself.
Previously OBOZREVATEL also reported that in the solar system may exist hidden Super-Earth.
Subscribe to OBOZREVATEL channels in Telegram and Viber to keep up with the latest events.