Trending:
How you communicate: a simple optical illusion will help determine your personality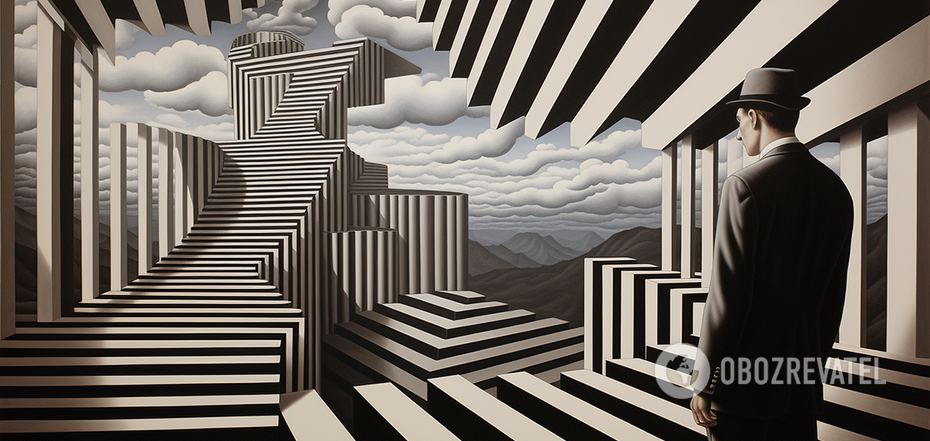 A road or a person with binoculars - what you see first will tell you something about your personality
Personality tests can be not only detailed and insightful, but also funny. Sometimes, what we see in a picture can be used to quite accurately determine certain traits of our personality.
TikTok blogger Mia Yilin specializes in such tests. Recently, she published an optical illusion that shows whether a person is an optimist or a pessimist in communication.
To use the test, you need to look at the black and yellow image and determine what you saw first. The result will show you what you are good at - communication or reading people.
So, take a look at the image below and immediately note to yourself what it reminds you of. Usually, people see a car driving down the road or a person with binoculars in the combination of lines and shapes in the picture.
A car on the road
People who first see a car usually seem to be very happy, and it is said that they are like a ray of sunshine and can always find a positive in any situation. Such people attract people to them, make them smile and forget about their worries, even if only for a little while.
Their weakness is solving problems in their own lives. For some reason, they don't use their developed social skills enough for this purpose. They also need to keep in mind that their innate sense of humor can act as a defense mechanism and prevent them from properly experiencing deeper feelings.
The person with binoculars
Those who were first caught by the person looking through the binoculars tend to overanalyze the behavior of others, but their conclusions are mostly very accurate. They like to be quiet and think a lot about those who are close to them. These people tend to serve those they choose and pay attention to all the details in relationships.
But their innate perfectionism can let them down. It is often difficult for them to trust others and delegate tasks. Worrying that something might go wrong causes them a lot of stress.
Earlier, OBOZREVATEL published a test that will show what kind of person you are in love.
Subscribe to OBOZREVATEL 'sTelegram and Viberchannels to keep up with the latest developments.