Trending:
How you clench your fist: a simple test will determine your personality type in minutes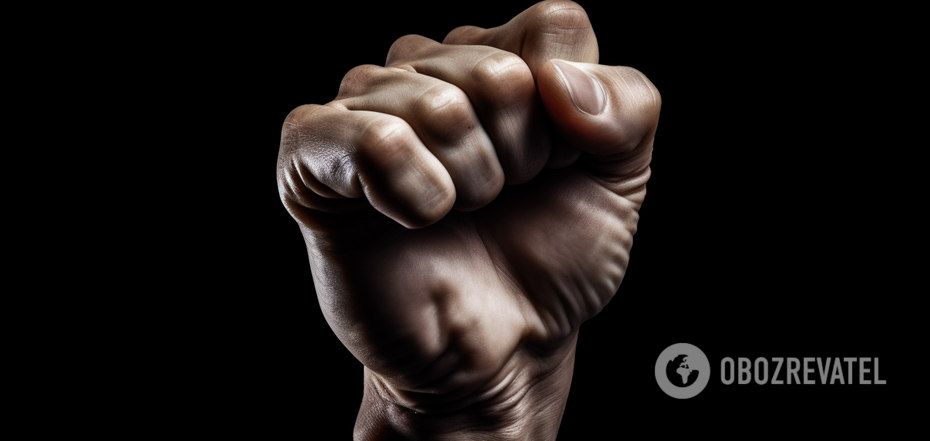 Fist. Illustrative image
Psychologists like to typologize personalities and say that even the way you clench your palm into a fist can tell you about your character. Simple gestures can help reveal hidden traits.
An interesting test is gaining popularity online. Take a deep breath, relax and close your eyes, then squeeze your palm into a fist. Compare your fist with those depicted in the picture. OBOZREVATEL will tell you what each figure means.
Fist #1
You hide your thumb inside when you clench your fist, as if protecting it. This shows that you are a calm, attractive and sweet person who seeks harmony. You hate quarrels and are willing to compromise. There is no worse situation for you than one in which your family and friends are offended or scold you.
You are a very empathic person, but don't let those around you take advantage of your kindness. You have a talent for appreciating simple beautiful things. You are attracted to serenity and peace of mind.
Fist #2
If your thumb rests on your index finger when you clench your palm into a fist, you have a very kind and altruistic nature. It is your kindness and generosity that makes you vulnerable. On the road of life you meet many people who are ready at the first opportunity to take advantage of your gentleness and yielding. Use this situation as an opportunity for personal growth.
You easily achieve your goals, quickly learn new things and strive for constant self-development.
Fist #3
If your thumb covers several other fingers, you are a true introvert. Introverts tend to like to spend time alone and often keep their thoughts or feelings private.
You prefer the small company of trusted friends. You are creative and imaginative, but are often afraid to voice your ideas. You only socialize with people who share your values.
Earlier OBOZREVATEL published a test that will help to determine the dominant hemisphere of the brain and the main distinguishing features of personality.
Subscribe to OBOZREVATEL channels in Telegram , Viber and Threads to keep up to date.