Trending:
How to wipe the TV screen to avoid damaging it: a trick for the home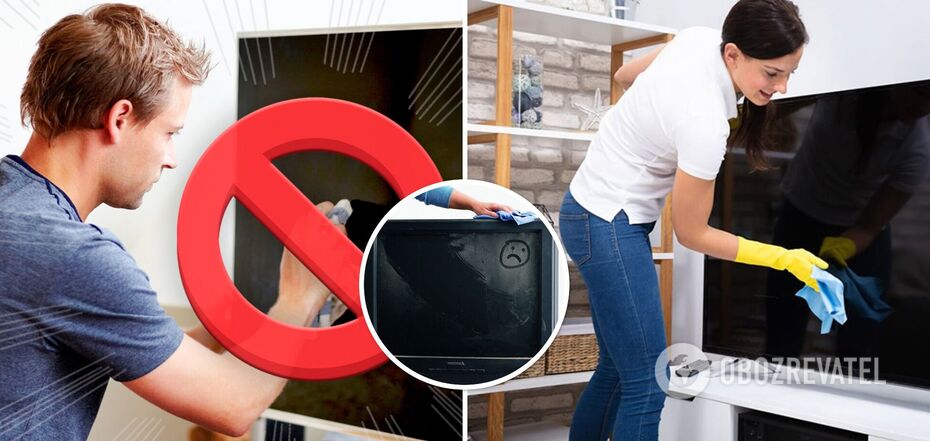 How not to clean the TV screen
Dust, fingerprints and smudges often accumulate on the TV screen. Experts do not recommend wiping the screen with alcohol, acetone, baking soda, vinegar, or any powder.
Many of the usual means for removing dirt and dust are too harsh for sensitive screens. Paper towels, wet wipes, old newspapers, toilet paper are also not suitable for wiping. What you can wash the TV screen, so as not to damage it, was analyzed by OBOZREVATEL.
The basic rules of wiping the TV
Before cleaning, pay attention to elementary precautions and unplug the TV. Do not apply the liquid directly to the screen, but use a cloth to moisten it.
When wiping, do not press too hard on the TV screen. The cloth should be soft, you can clean the dust in the corners with a cotton swab.
What you can wipe the TV screen with
The simplest way is the most effective. You don't need to invent anything, just buy special wipes for cleaning the screen. Usually there are 50-100 of them in the package.
Liquids and foams can also be purchased in specialized stores and apply them with a microfiber cloth.
If you can see your fingers on the screen, soak a microfiber cloth in distilled water and gently wipe the contamination. Regular water can leave streaks. But many TV manufacturers do not recommend wiping the screen with anything wet at all.
Earlier OBOZREVATEL told about five effective ways that will help to get rid of dust at home.
Subscribe to OBOZREVATEL channels in Telegram and Viber , to be aware of the latest events.