Trending:
How to water strawberry bushes in the fall: a popular method can kill the plant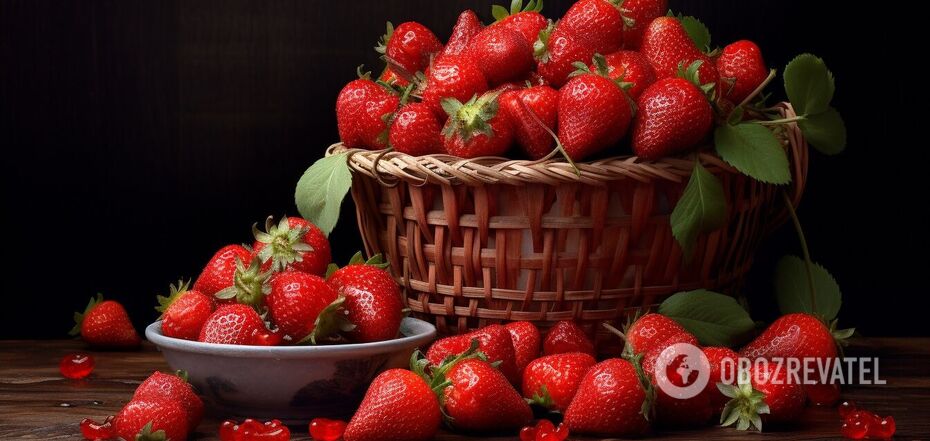 How to water strawberry bushes in autumn
Strawberries need to be taken care of in the fall to get a good harvest next season. Timely and proper fertilization will prepare the bushes for winter and ensure growth and development in spring.
But not all fertilizers can be applied in the fall. OBOZREVATEL has found effective tips to help you cope with this.
Most owners prefer mullein. This fertilizer is considered universal because it is suitable for feeding almost all crops, fruit trees, and ornamental plants. It contains nitrogen, phosphorus, potassium, magnesium, calcium, zinc and other substances.
But you can't fertilize strawberries with mullein in the fall because it contains a large amount of nitrogen. It stimulates the growth of leaves and whiskers, and at this time of year the plant does not need it. Because the bushes form new flower buds.
In September, it is better to fertilize strawberries with mineral fertilizers, where potassium and phosphorus prevail, not nitrogen.
You can also use wood ash to protect the seedlings from pests. You can sprinkle the ashes at the roots or prepare an infusion. Mix 100-150 grams of ash in 10 liters of water and water each bush.
Earlier, OBOZREVATEL published an effective way to help restore the soil after strawberries.
Subscribe to OBOZREVATEL 's Telegram and Viber channels to keep up with the latest developments.