Trending:
How to wash: the one-handed rule will help you fill the machine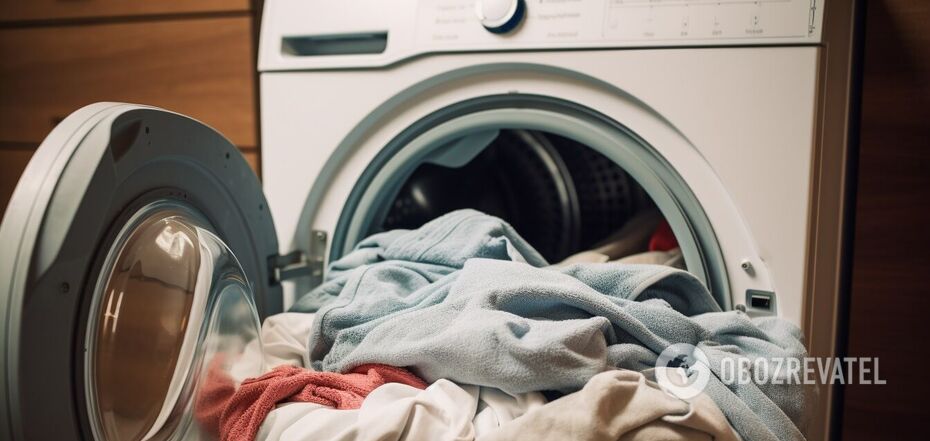 How to load the washing machine correctly
A washing machine is an indispensable tool for every housewife, saving time and effort. However, incorrectly selecting the wrong mode and restarting the appliance can damage your laundry and the machine.
To keep the laundry clean after washing, you need to follow the one-handed rules. Express learned from experts how to cope with this.
Filling the washing machine with a large number of things can interfere with the efficient operation of the appliance, and things will remain dirty.
According to experts, overloading the washing machine causes the laundry to move in one large mass, which prevents the clothes from moving freely in the drum and the powder from circulating effectively.
It can also increase the pressure in the drum when spinning at high speed, which is bad for the appliance. The powder cannot dissolve in water because the clothes absorb all the moisture, and then the detergent stains remain on the clothes.
To avoid this, you need to leave enough space in the drum.
Experts recommend using the one-handed rule. If you cannot put your hand into the drum, it means that it is overloaded and you need to take out some of the clothes.
It all depends on the size of the machine and how many kilograms it can hold.
Also, make sure to separate your clothes by fabric type and colour before washing and do not use too much detergent. After all, powder residues in the drum can lead to mould.
Earlier, OBOZREVATEL published tips from experienced housewives to help remove a greasy stain in 5 minutes.
Subscribe to OBOZREVATEL's Telegram, Viber and Threads channels to keep up with the latest developments.