Trending:
How to wash narrow dishes: three effective ways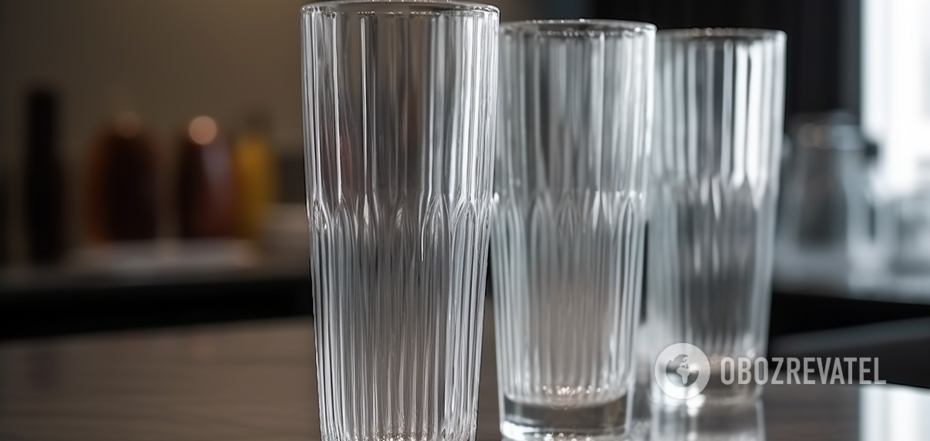 Even tall and narrow glasses can be easily cleaned.
Tall and narrow dishes look very elegant and refined. But few people risk filling their cupboards with it, because it has a serious disadvantage - such containers are difficult to clean inside. Therefore, in the decanter for wine can accumulate at the bottom of the sediment, and glasses are covered with an ugly scale.
However, to wash narrow dishes or containers with a narrow throat can be quite simple. OBOZREVATEL has collected a few effective lifehacks.
Naphtha alcohol
This product cleans ceramic and glass surfaces well. To use its power, you need to soak the dishes in a solution of ammonia. The mixture is prepared based on the proportion of 1 tablespoon of alcohol per liter of water. Having diluted the necessary amount of means, you need to completely immerse glasses or cups in it and let them lie for 30 minutes. After such soaking, it is necessary to thoroughly rinse all the dishes under running water.
Rice
Ground rice can act as an effective abrasive without scratching the surface of the dishes. To clean narrow vessels with their help, you need to pour a little warm water inside, add a small amount of rice and a tablespoon of baking soda. After that, the vessel will be left to shake properly, so that the soda and rice in the process cleaned off the plaque. At the end of the vessel will remain to rinse.
Vinegar and salt
Another abrasive that can be used to clean narrow dishes is coarse salt. It can be combined with white vinegar, which has a cleaning and degreasing effect. At the bottom of the vessel you need to pour a little salt and fill it with vinegar. The contents are stirred vigorously for a sufficiently long time so that the salt cleans the walls and bottom, and leave to act for 10-15 minutes. Then it will remain to rinse everything well to wash away the smell of vinegar and remove the residual salt.
Earlier OBOZREVATEL told how easy it is to clean the chamber of the microwave.
Subscribe to OBOZREVATEL channels in Telegram and Viber to keep up to date.