Trending:
How to wash jacket sleeves: the most effective products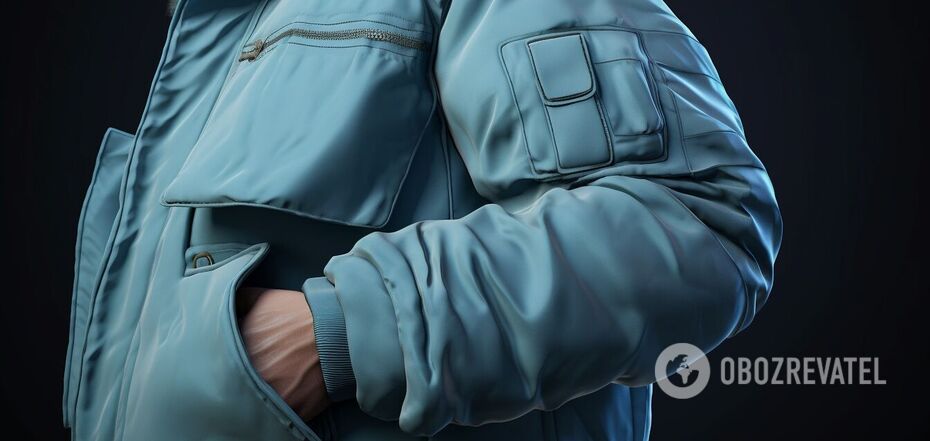 How to wash jacket sleeves
People enjoy the last warm days of fall before the cold snap. Therefore, it is necessary to think about outerwear and how to prepare it for the season.
Jacket sleeves are the most commonly soiled, so they need to be cleaned regularly, especially if they are light in color. OBOZREVATEL has found effective products that will help to cope with this.
Frequent washing of a down jacket after a little dirt can ruin its appearance. Therefore, it is better to get rid of stains as they appear. But you also need to know how to do it correctly.
Do not rub the dirty areas intensively with stiff brushes or just with your hands, so as not to deform the fabric. Also, before using each method, you need to test it on an inconspicuous part of the jacket to see if it will damage the material.
You can quickly clean the sleeves with the help of available ingredients.
Ammonia
Add one teaspoon of alcohol and the same amount of dishwashing detergent to 100 ml of water. Stir everything and dampen a sponge with the solution. Gently wipe the soiled areas with the sponge and leave it on for 30 minutes. Then rinse with warm water.
Laundry soap
This method does not take much of your time. Just wet the sleeves with water and rub the stains with soap. Leave the jacket on for 30 minutes, wipe it off with a soft sponge, and rinse with water.
Peroxide
Stir three teaspoons of the solution in a glass of warm water, soak a cotton pad in it, and apply it to the stains. Gently wipe everything with a toothbrush. For greater effect, you can use lemon juice. Apply the juice to dirty areas and leave it on for 20 minutes. Then rinse with water.
Earlier, OBOZREVATEL published quick methods without washing to help remove traces of deodorant on clothes.
Subscribe to OBOZREVATEL's Telegram and Viber channels to keep up with the latest developments.