Trending:
How to wash clothes so they don't fade: useful tips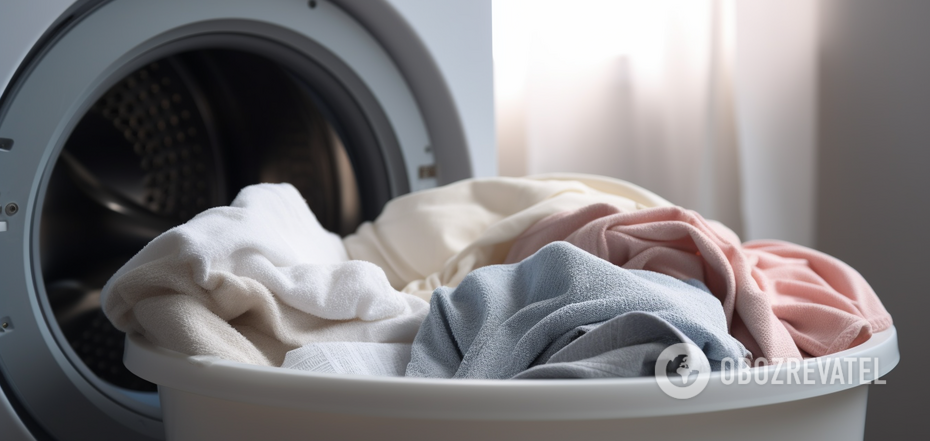 How to protect clothes from fading
After repeated washing cycles, clothes start to fade and fade. There can be many reasons for this: from excessively high temperatures to improperly selected detergents.
Experts have compiled the top 5 tips for washing clothes properly. The details were told by the Express.
Tip 1
Use cold water. There is a popular myth that clothes, linen and towels should be washed only at high temperatures - this will remove all bacteria, dust mites and other harmful microorganisms from the fabric. In fact, the optimal temperature is 30-40 °C. This temperature will help kill germs and protect the fabric from fading and stretching. And popular bio-powders contain special enzymes that lose their effect at temperatures above 30 °C.
Tip 2
Dark jeans, sweatshirts, sweatpants and T-shirts are prone to fading. Washing them inside out will help prevent fading. This will protect not only the colour, but also prints, embroidery or decorative elements on the garment. In addition, sweat and sebum settle on the inner surface of clothes. By washing inside out, you will minimise the effects of hard water and detergents, which also cause fibres to fade.
Tip 3
Select a gentle cycle to help reduce friction, which is usually one of the causes of colour fading.
Tip 4
It is better to give preference to mild detergents - they are designed to be gentle on the fabric and preserve the colour. Do not use harsh detergents that contain bleach or other strong chemicals.
Tip 5
Do not overload the washing machine to avoid excessive friction of the clothes. Use fabric softeners carefully - they can leave light marks on dark fabrics. As an alternative, you can prepare a solution of vinegar and soda.
Earlier, OBOZREVATEL told what temperature is best for washing bed linen and what clothes should not be washed with towels.
OBOZREVATEL also published proven methods to help save on laundry.
Subscribe to OBOZREVATEL's Telegram, Viber and Threads channels to keep up with the latest developments.