Trending:
How to wash children's clothes: useful life hacks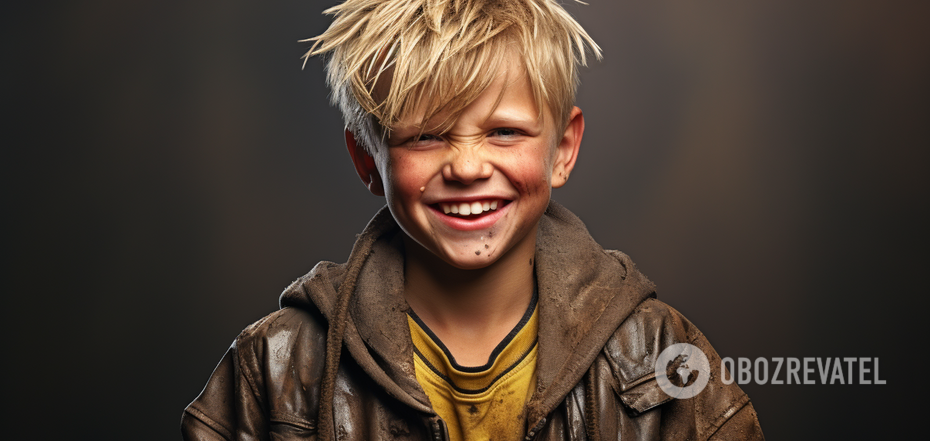 Children's clothes can be very dirty, but require a more delicate approach to washing
The arrival of a new family member is always a whole lot of worries, caused by the desire to give the child only the best and safest things. This also applies to caring for their belongings. Many parents worry that the detergents used to wash their clothes will not be suitable for the baby. And they are right. It is indeed better to clean children's clothes with mild detergents, which, even in theory, cannot irritate the baby's sensitive skin.
OBOZREVATEL decided to find out what products to choose for washing children's clothes. And what approach they need to be safe for the child.
Caring for newly purchased items
No matter where you bought your baby's clothes, they need to be disinfected. Even in the most expensive boutiques with exclusive items, it passes through the hands of dozens of people, gets dusty, and may come into contact with cleaning or fragrance products. What can we say about second-hand stores?
Even second-hand clothes can be handled well by a homemade laundry disinfectant. To make it, take:
water - 5 liters;
table salt - 2 tablespoons;
vinegar - 100 ml.
Dissolve the salt and vinegar completely in warm water and soak the children's clothes in this liquid. Keep the clothes in it for 30-60 minutes, depending on the degree of contamination and the type of fabric. Then rinse, wash, and dry the soaked clothes.
Boiling will also help to disinfect children's clothes. Put the clothes in a pot of boiling water and keep them on low heat for 30-60 minutes. During this time, all harmful microorganisms should die and the fabrics will remain hygienically clean.
Washing children's clothes in the machine - pros and cons
Some parents are afraid of washing their children's clothes in the machine, because everything from bedding and adult clothes to rugs and rags goes into the drum. However, machine laundry greatly simplifies the life of young parents, who are already full of worries about the baby.
Experts say you shouldn't be afraid to use a washing machine, but you should wash children's clothes separately from adult ones. Pediatricians say that the skin of babies produces less sweat and sebum and regenerates faster, so the child's clothes need a more delicate approach to cleaning. Also, a child may often have sensitive skin and need special detergents that will not cope with adult clothes.
So, if you decide to use the advantage of a laundry machine, don't forget to follow these rules:
wash light clothes and clothes made of natural fabrics at the maximum permissible temperature of 90 degrees;
wash the rest of the clothes at a temperature of 60-70 degrees;
use an additional rinse every time;
avoid using fabric softeners;
choose special powders for baby laundry, mild and hypoallergenic detergents;
use bleaches without chlorine to remove stains - it is too aggressive for children's skin.
What about laundry soap?
This remedy is legendary. It is often called the most natural and safe. It really does not contain dyes and fragrances and is effective not only in cleaning fabrics, but can also fight stains. That's why experts recommend it for children's clothes. However, they warn that the concentration of soap should be low, and rinsing should be thorough.
How to wash children's clothes by hand?
If you decide to wash at least some of your children's clothes by hand, keep in mind that such washing should be hot - the water temperature should be 60-70 degrees. So you'll need to at least buy a washing tong and protect your hands with nitrile gloves.
The powder can be used the same as for machine care of clothes. But dilute it strictly according to the instructions or use a lower concentration. If you use laundry soap, choose its liquid version and use 1 tablespoon per 5 liters of water or even less.
Before hand washing, be sure to soak children's clothes for 15-20 minutes. This will help speed up the whole process. And after washing, rinse the clothes at least three times, using cooler water each time. Rinsing can be completed when the residual foam stops being released from the fabrics.
Earlier, OBOZREVATEL told you what natural remedies can replace fabric softener.
Subscribe to OBOZREVATEL's Telegram and Viber channels to keep up with the latest developments.