Trending:
How to visit and what to take with you: rules of etiquette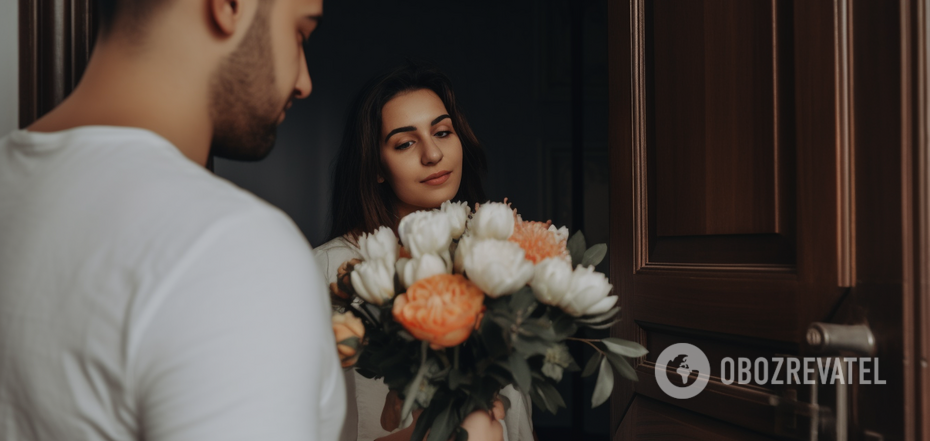 Rules of etiquette when visiting
When going to visit unfamiliar people for the first time or going to a party with friends, it is important to observe the rules of etiquette. Simple tips will help you feel confident, you will easily make a good impression on your hosts and other guests.
Pre-warn about your visit, so as not to spoil others' plans. How to properly go to visit and what you need to take with you - read in the material OBOZREVATEL.
Rule 1: lateness and time of visit
An unannounced visit is possible only under force majeure circumstances. According to the rules of etiquette, it is not customary to visit early in the morning and late at night. The best time is from 12:00 to 20:00.
Try not to be late, but it is a bad idea to arrive early, as the hosts may not have time to prepare.
Rule 2: Gifts
Expensive gifts to people you don't know will be inappropriate, but you shouldn't come empty-handed either. You can buy a bouquet for the hostess, sweets or toys for the children, and alcohol for the host.
You can go to the guests with your own slippers. If the hosts organize a large celebration, slippers for all the guests may not be enough. You can bring ballet flats or other clean shoes that match your image.
Rule 3: Uninvited guests
If you want to visit with someone, be sure to ask the hosts for permission. Children may only be brought in after informing the hosts. It is not allowed to bring pets.
Rule 4: Good mood
If you're in a bad mood, you've had a fight with someone, or you feel you can't contain your irritation at the table, it's best to decline the visit.
Rule 5: Meeting on the doorstep
Even if the door is open, don't go in without knocking or calling. Take off your clothes and shoes in the hallway, do not go straight to the table or living room. Ask where the bathroom is to wash your hands and ask for a towel to use.
Rule 6: Communication
The hosts should introduce you to the guests: smile politely and say that it is a pleasure to meet you. There is no need to shake hands with each guest. You can simply nod or bow slightly.
Do not bring up topics that concern only you and the host. Do not talk about your illnesses, problems at work, failures, etc. Do not try to be the lead violinist at the table and completely take over the conversation. Do not whisper with the person sitting next to you - wait for a more convenient opportunity.
Rule 7: Room overview
Don't walk around the rooms uninvited looking at furniture, books, paintings, souvenirs, etc.
Rule 8: Entertainment
If the hosts have suggested contests or entertainment, support the initiative, do not refuse to participate and do not criticize the choice of music.
Rule 9: Table behavior
Do not start eating immediately after sitting down at the table. Wait until all guests and hosts are seated. Eat slowly. Do not put many dishes on your plate at once.
Rule 10: Breach of etiquette
If a guest or host has violated etiquette, you should not point out their mistakes. Do not make remarks or try to instruct.
Earlier OBOZREVATEL told, what rule of etiquette forget when they leave to visit.
Subscribe to OBOZREVATEL channels in Telegram and Viber to be aware of the latest events.