Trending:
How to treat currants after fruiting: protect from pests and improve yields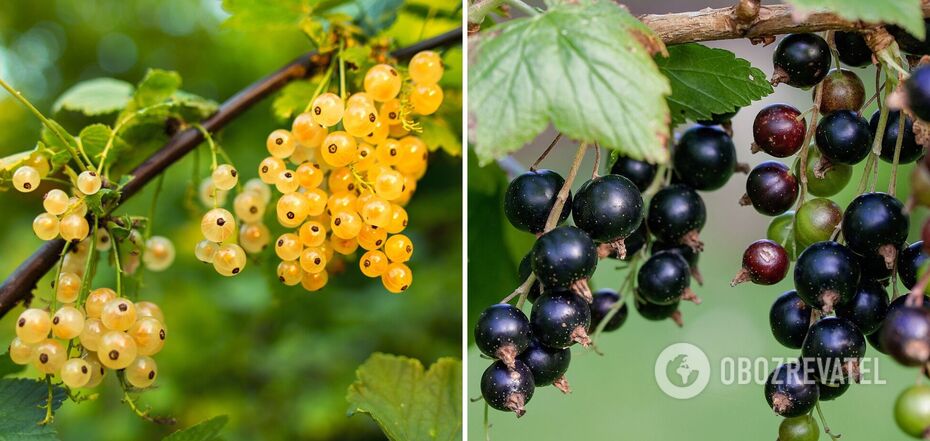 Currant
Currants are not as capricious as other crops, but you still need to know how to properly care for the plant. This applies not only to feeding, regular watering or pruning.
The owners can prepare a mixture to treat the plant to increase its yield and protect it from pests. OBOZREVATEL found an effective way that will help to cope with this.
Currant should be treated immediately after fruiting to avoid various diseases and pest attacks.
Do not always want to use chemical means for treatment, so you can make a mixture yourself. To do this, you will need laundry soap. In the store or on the market you can find such a remedy, but you need to make sure that the soap is necessarily dark in color, this is a sign that it is of high quality.
Grate 50 g of soap and dissolve it in a small amount of warm water. Pour the mixture into a bucket and add another 200-250 g of as h (a mixture of unburned coal and ashes).
For greater effect, you can add another tablespoon of copper sulfate - this is a chemical compound of inorganic type, the copper salt of sulfuric acid. Mix everything thoroughly and the solution is ready for use.
Next, with the help of a broom, spray the currant with fertilizer. A small amount of solution should get on the soil, but in general you need to treat the leaves well.
Such a procedure should be done in the fall after fruiting the plant.
Earlier OBOZREVATEL told how to care for currants to grow giant fruits.
Subscribe to OBOZREVATELchannels in Telegram and Viber to be aware of the latest events.