Trending:
How to teach your dog to talk: instructions that will surprise you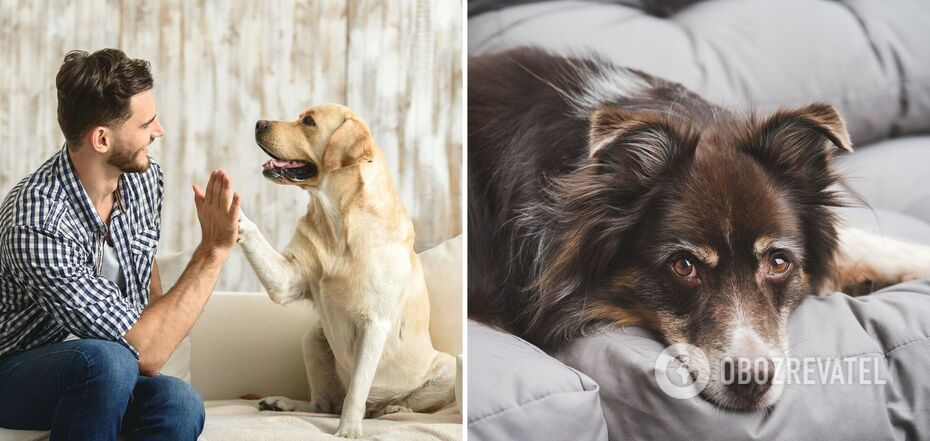 How to teach your dog to respond to commands
You may be surprised, but dogs can be taught to talk. Of course, they will not be able to pronounce complex words or separate phrases, but it is quite realistic to teach them to voice certain sounds or simple commands in a peculiar way.
The main thing - you need to have patience and devote time to constant practice. How to teach your dog to communicate with you, read in the material OBOZREVATEL.
Gestures, facial expressions, intonation
Make active use of facial expressions and gestures to make training more effective. Dogs pick up on their owner's intonations and respond accordingly. Being highly sensitive to human moods, dogs will understand words and commands based on their owner's voice and behavior.
Basic commands are.
"Sit," "lie down," "stand," "no", "give paw" - start with these basic commands. The dog needs to understand the basic commands to move on to more serious training. Teach your pet to respond to your name - let it be not just barking, but an attempt to say certain sounds.
How to teach your dog simple words
When your pet learns to respond to and follow basic commands, start more active communication.
You can repeat the following words: "mom", "dad", "food", "yes", "give". Over time, your dog will associate these words with actions and situations and will begin to repeat them in his own way.
Response to words
When your dog understands the meaning of certain words, you can teach him to respond. For example, for the word "hello" your pet can come up and put his paws on your leg, or respond not by barking, but by a peculiar way of speaking.
Reward for obedience
A tasty treat can be a boost to your dog's success. Be sure to reward your pet for obeying commands. This way, new words and skills will be learned more quickly.
Earlier OBOZREVATEL told, what dogs are the best and easily treat people.
Subscribe to OBOZREVATEL channels in Telegram and Viber to keep up to date.