Trending:
How to stretch tight shoes: simple home remedies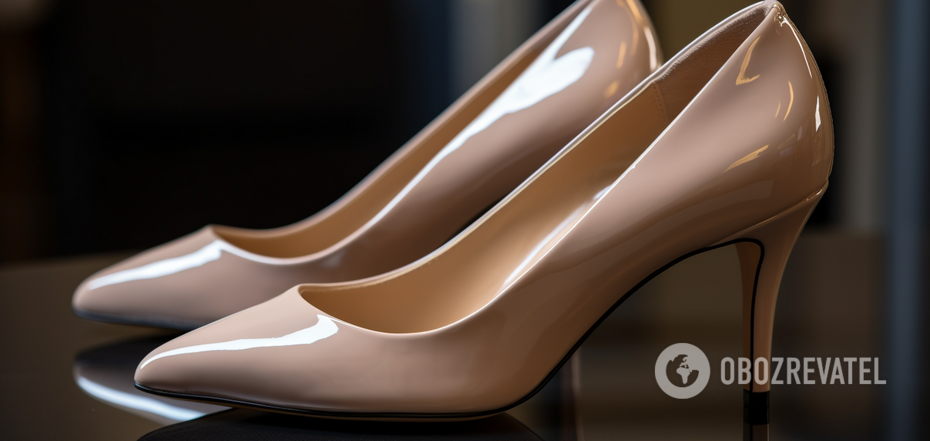 How to stretch shoes
You have bought the perfect shoe: great design, pleasant price, good quality, but one nuance - it chafes. Practice shows that sometimes not very comfortable shoes made of leather and dermontin can be stretched with the help of simple lifehacks.
OBOZREVATEL picked up "folk" ways that will help to spread tight shoes. An important caveat: none of the methods described below is not a hundred percent guarantee of effectiveness. You should be careful not to ruin the shoes, because any material has a limit of elasticity.
How to quickly stretch shoes
Method 1
Our grandmothers have long used the simplest method - boiling water. You need to put your shoes in a basin and pour hot water over them from the inside. Wait until the shoes cool down, put them on your feet and walk around the apartment until they are completely dry. Boiling water should not be poured over lacquered products, as the high temperature will damage the material.
Method 2
Alcohol helps soften the material, so it is often used instead of water to stretch leather shoes. Soak the inside of your shoes in vodka and wear them until they are completely dry. The material will become softer and the shoes will stretch ½ size. The only disadvantage is a pungent odor, which will take a long time to remove.
Method 3
This method will work for leather and suede shoes. Soak terry socks in hot water and put the shoes on the wet socks. Social media users promise that after two hours of this not too pleasant procedure, the shoes will become more spacious.
Method 4
You can buy a variety of chemical products for softening leather in specialized stores. The advantage of sprays is that they do not leave stains on shoes, have a neutral odor and do not harm the material. The minus is the price, but these expenses will be justified, because you will not have to soak your shoes in vodka, nor sit for several hours in wet socks and pressing shoes.
What remedies are better not to use
Many may come to the conclusion that if vodka is suitable for stretching shoes, then you can try other alcohol-containing remedies. However, it is better not to take risks.
Do not pour perfume or colognes into your shoes. Do not use essential oils or greasy creams to soften the skin. These products will leave stains on the surface of your shoes that will be impossible to get rid of.
Earlier OBOZREVATEL told how to safely wash shoes in the machine.
Subscribe to OBOZREVATEL channels in Telegram and Viber to be aware of the latest events.