Trending:
How to store strawberries so that they stay fresh for weeks and do not spoil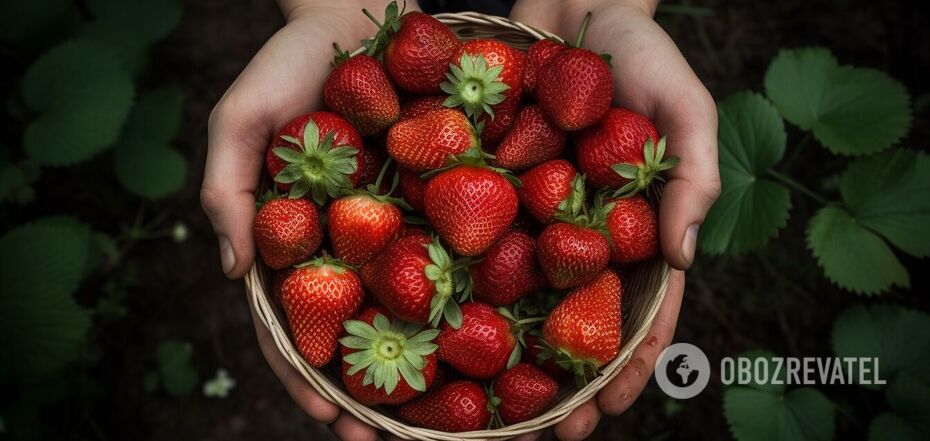 How to store strawberries correctly
Most people wait for summer to enjoy delicious and healthy strawberries. But even one of the few berries that begin to spoil leads to mold spread faster.
A blogger under the nickname @kalejunkie published a video on TikTok, where she shared how to store and wash strawberries properly. These tips will help the berries stay fresh as long as possible.
According to her, if you're not going to eat strawberries for a few days, it's best not to wash them. Check the berries every day because mold can appear on them. Therefore, throw away spoiled fruits immediately.
To thoroughly wash the berries, pour cold water into a bowl and add a few teaspoons of salt. Immerse the strawberries for five minutes, rinse under running water and then eat. Such a solution will wash away all the dirt you don't notice.
If you bought a lot of berries and want them to stay fresh for several weeks, pour three cups of water and a cup of vinegar into a bowl. Stir the mixture and dip the strawberries for 10 minutes. The vinegar helps kill bacteria and slows down the rapid formation of new ones.
Before putting the berries in the refrigerator, cover a plastic or glass container with a paper towel, transfer the strawberries and cover them again with the cloth. This will help absorb excess moisture.
Earlier OBOZREVATEL shared how to freeze strawberries so that they are not soft after defrosting. Subscribe to OBOZREVATEL channels in Telegram, Viber and Threads to be aware of the latest events.