Trending:
How to store potatoes so that they do not sprout: an interesting life hack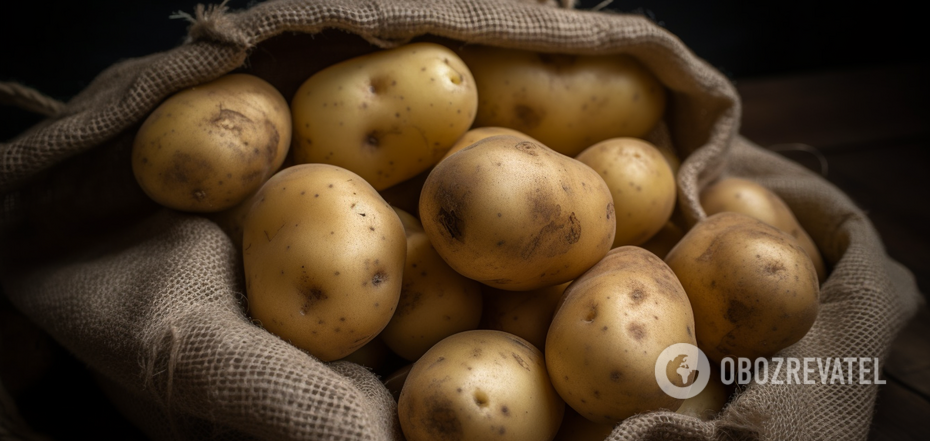 How to store potatoes
The season has been successful and the potatoes have yielded well. Thus, it's time to think about their proper storage. If you have a cool room ready like a cellar or a cellar, there are usually no problems. However, storage in an apartment or on the balcony leads to the appearance of rot and germination.
Experienced vegetable gardeners reassure that there is a simple and effective life hack that will extend the shelf life of potatoes. To know what to put to the tubers so that they do not start to sprout, read OBOZREVATEL material.
The ideal temperature for storage
A cool, dark and dry room is the perfect option. The temperature index should be at the level of 4-5 ° C, while the humidity not higher than 80%.
Under such conditions, the tubers will not sprout, will not freeze and will not turn green. Therefore, they will last until the next spring.
How to prevent potatoes from sprouting
Sour apples and lemons can help prevent potatoes from sprouting. Just put a few apples or one lemon in the box and there will be no new sprouts on the tubers until next season. It is important to make small punctures in the lemon before putting it next to the potatoes.
You will be able to store potatoes even in a warm room.
How to store potatoes
It is important to pre-pick the potatoes to get rid of rotten, green and cut tubers. These are the ones that are most likely to cause the whole crop to spoil.
Potatoes do not like it when other vegetables are put next to each other, but there is an exception. The best neighbor for potatoes will be beets. This vegetable absorbs moisture well and will not let the potatoes rot or sprout.
Put the potatoes in wooden boxes or canvas bags. The room should have good ventilation. Make sure that the potatoes are not exposed to sunlight or the tubers will turn green and cannot be eaten due to the presence of solanine, a dangerous poisonous substance.
If you store potatoes on the balcony, you should cover them with a blanket. Place the bags and boxes at a height of 20 cm from the floor.
OBOZREVATEL also shared how to store the harvested cabbage so that it will last until spring.
Subscribe to OBOZREVATEL on Telegram and Viber to be aware of the latest events.