Trending:
How to stop the floor from squeaking: a simple life hack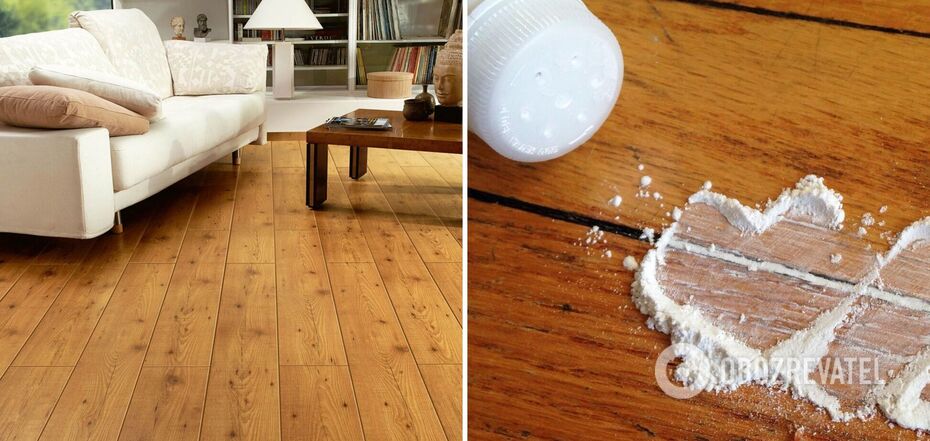 The floor may start to creak over time
In older houses or apartments, floors start to creak over time. This annoying sound can become so loud that it interferes with concentration and causes poor sleep.
There are radical methods of getting rid of the squeak - for example, you need to dismantle and reinstall the coating. OBOZREVATEL has found an interesting and simple life hack that will help you quickly fix this problem.
Why the floor squeaks
There are a number of reasons why an old floor starts to creak. The following should be highlighted:
deformation of the floor structure
deterioration of the structure
insufficient fixation of components
wooden boards can rot over time.
Simple and effective life hack
Experts advise trying to cover the wooden flooring with ordinary baby powder. But it's not enough to just sprinkle it on top of the floor. You should use a brush to "drive" more powder into the existing cracks and holes.
The main goal of this method is to fill all the free space between the boards. As soon as the structure is well fixed, the friction of the components will stop. The floor will stop squeaking.
Earlier, OBOZREVATEL talked about the main tips that will help to effectively clean the floor to a shine.