Trending:
How to stop buying everything in a row: ways to get rid of the habit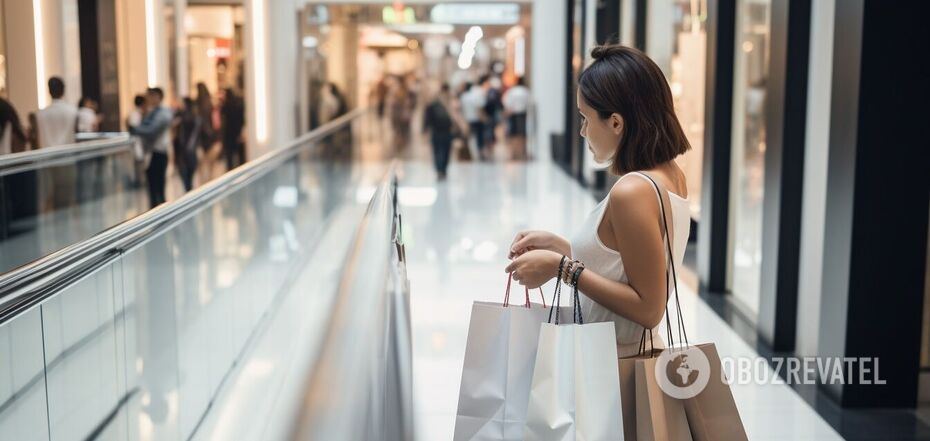 How to get rid of the bad habit of buying everything
Stores and supermarkets often make various promotions and use marketing tricks to attract customers to them. Most people give in to the urge to buy something at a bargain price, even if the item or product is not needed at all.
Such impulsive spending can significantly hurt your wallet. Therefore, OBOZREVATEL found effective tips that will help to cope with this.
The habit of "buying everything in a row" can lead to serious consequences. So, you can have large debts and ruin relationships with loved ones. To solve this problem, you need to recognize it and get ready to fight to improve your life.
Make a budget
Realistically assess your income and calculate your housing, utilities, food, and basic needs for the month. This will help you determine how much money you can spend so you don't have to borrow, but even save.
It's hard to resist a desired purchase to begin with, but keep a certain budget in mind and stick to it.
Triggers
Determine what it is that drives you to make impulse purchases. Perhaps you do it to improve your mood, to overcome stress, or you like to bring home something new all the time.
You need to replace that with something else. For example, when you feel the urge to go shopping, meditate, call a friend to distract yourself, turn on your favorite movie or listen to music.
The 24 Hour rule
Before you buy anything, wait 24 hours. During this time, think about what you need the item for, how it will benefit you, and how you can use it in your daily life. Most often it turns out that you don't need the item at all and it's just an impulsive desire.
Unsubscribe from mailing lists
Stores constantly send advertisements to inform consumers about new products or promotions. This has a negative impact on people who cannot control their desire to buy something. Therefore, it is better to unsubscribe from the newsletters to reduce the impact on you.
Conscious consumption
Before you buy an item, ask yourself a few questions: Is it really necessary? Will it add value to your life? Can you afford it on a budget?
Thinking about these things will help you make a conscious decision, rather than impulsively buying a product.
Earlier OBOZREVATEL told about what traps you need to know about before shopping on Black Friday.
Subscribe to OBOZREVATEL channels in Telegram and Viber to be aware of the latest events.