Trending:
How to stop a cat from scratching furniture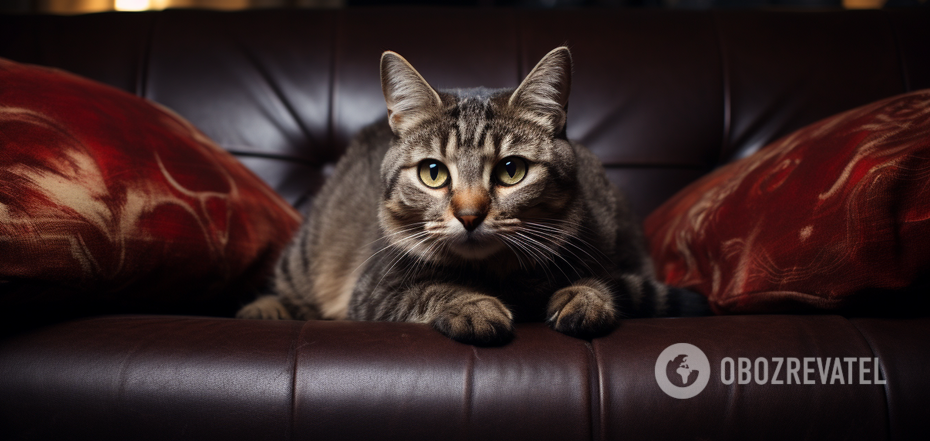 How to prevent your cat from scratching furniture
Cats bring joy and positive emotions to our lives. However, many people are afraid to get a pet after hearing stories about cats scratching furniture and tearing upholstery.
Not everyone can afford to make repairs nowadays, and new furniture can cost more than the average monthly salary. OBOZ.UA will help you find a way out of the situation. To know how to prevent a cat from scratching furniture, read the article.
Many owners make one common mistake: when they see a cat scratching furniture, they start screaming or even hitting the animal. You shouldn't punish your pet. Veterinarians advise you to train it to a special scratching post instead.
But if only everything were so simple. It's not uncommon for owners to buy expensive and high-quality scratching posts and for cats to continue damaging the furniture. In this case, we recommend trying one unusual but effective life hack.
An effective life hack with essential oils will help protect the upholstery from cat claws.
Step 1. Pour water into a plastic bottle, filling 75% of its volume.
Step 2. Add a few drops of orange essential oil.
Step 3. Rub a little solid soap or add a few drops of liquid soap. This is necessary for the mixture to "stick" to the furniture.
Pour the mixture into a spray bottle and thoroughly spray the sofas and chairs that your pet likes to scratch.
Cats do not tolerate the smell of citrus fruits, especially oranges, so this simple solution will scare the animal away from the upholstery, while the soap will have a "fixing" effect, so the solution will stay on the surface longer. A nice bonus is that your home will be filled with a pleasant citrus scent.
Earlier, OBOZ.UA shared what other smells cats don't like and why the aroma of coffee can lead to serious consequences.
Subscribe to OBOZ.UA on Telegram and Viber to keep up with the latest events.