Trending:
How to speed up your home internet and Wi-Fi: best tips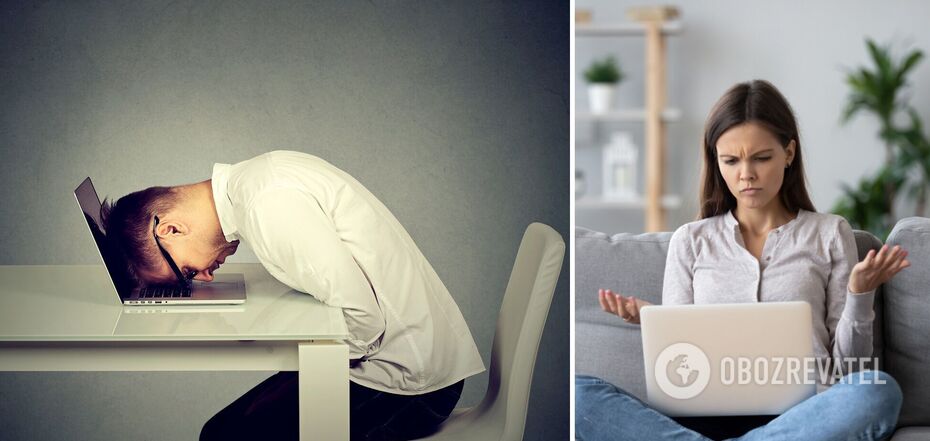 Slow Wi-Fi can be a real problem
Given the widespread dependence on the Internet that almost all Ukrainians have fallen into, problems with it lead to severe headaches. It is especially annoying when the Internet seems to be there, but it obviously does not work as well as it should.
It would seem that you just have to put up with it and shrug, but in fact you can try some simple tricks that will help speed up the network. OBOZREVATEL provides details.
It won't be faster
It's worth keeping in mind a simple thing: You can't make your home Internet faster than what you're paying for with your tariff. If your contract with your ISP says 100 Mbit, there's no way you'll get 120 or 150 Mbit, no matter how hard you try.
To find out if your speed matches your ISP's stated speed. You can use the free test at speedtest.net. But keep in mind that you will get the maximum speed on relatively close servers. So if you're in Ukraine, but you're trying to test the connection speed to a server in the USA, it's normal that the speed will be lower than declared.
If you are very confused by the speed of the Internet, consider switching to a faster plan.
Too many devices
Do not forget that you have one Internet channel, but there can be many devices "consuming" it. So if one of the devices downloads a movie at full speed, other gadgets may be a bit slow on the network.
In this case, you just need to accept the reality.
You should also not forget that phones and tablets can use the Internet in the background and affect its overall speed.
Fast router
Sometimes the speed of the Internet can also depend on your router, because it's the one that distributes the network to all your gadgets. If you have an old Wi-Fi router, it probably doesn't support modern technology, which means that when you get fast Internet, you don't get very fast Wi-Fi.
Also, a more expensive router will provide signal quality over a longer distance than a cheap or older one. This can be important if you live in a private home. What speeds are available:
WiFi 4: 802.11n. The maximum speed is 300 Mbps.
WiFi 5: 802.11ac. Maximum speeds are 3.5 Gbps.
WiFi 6/WiFi 6E: 802.11ax. Maximum speed is 9.6 Gbps.
It's also important that the router can work not only in the 2.4 GHz band, but also in the 5 GHz band. Here's why:
The 2.4 GHz band has a longer range, but it is slower and most devices work on it, so it can be overloaded even if your router's waves cross over with the neighbor's. This band is also sensitive to electronics that do not use the Internet, particularly microwave ovens;
at the same time, the 5 GHz band has a higher data rate, but does not have the same wave distance and "is not friendly" with obstacles in the form of walls, floor/ceiling, etc.
Fortunately, you won't have to make a choice, since modern routers are capable of operating in two bands at the same time. However, you will have to switch networks if you want your gadget to go from 5 to 2.4 GHz.
Upgrade and restart your router
Like any appliances, your router can't be on all the time, so you might want to turn it off at night, or at least restart it from time to time.
It is also important that your router always works with the latest software, so you should check occasionally to see if your manufacturer has released a firmware update, which you can download from the official website.
Move your router
If your router is located in a remote corner of your home or apartment, it will have a harder time getting its signal to where it's really needed.
The best place for a router is in the middle of the house. It's also a good idea to place it on a cabinet, but never on the floor.
Placing the router against an outside wall will also cause some of its waves to simply end up outside. Therefore, this placement should also be avoided.
Do not clutter your router
Plants and water containers, like aquariums, can absorb the 2.4 GHz wireless signal, reducing its range. Silver-coated mirrors can also jam Wi-Fi.
Use a wired connection
If you need the Internet to work on your laptop, simply connect the cable from the router to your laptop. This way you will get "clean" Internet without any losses triggered by the Wi-Fi router.
Previously OBOZREVATEL also told you how to check if your neighbors are stealing your Wi-Fi.
Subscribe to OBOZREVATEL channels in Telegram and Viber to keep up with the latest developments.