Trending:
How to speak cat: viral video has taken over the web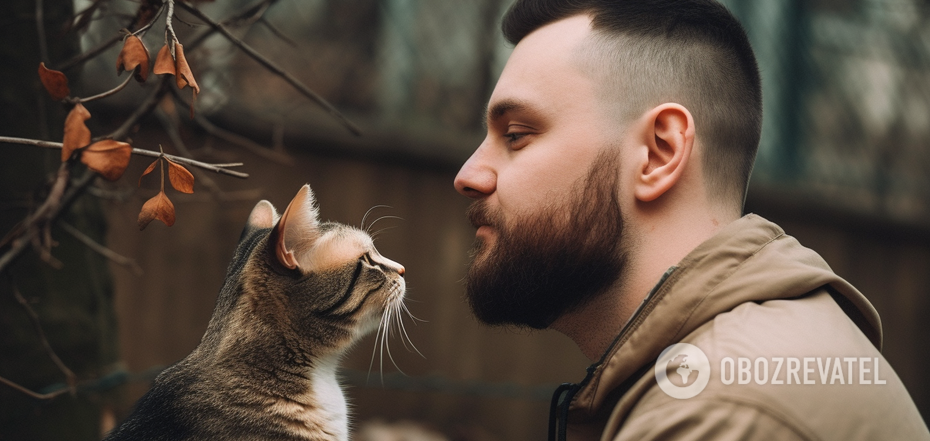 Subscribers of the Australian ticktocker successfully test his lessons on their pets
Probably everyone who has ever spent time with a cat has thought about how good it would be to understand what this wonderful furry creature is saying with his sounds and how nice it would be to learn to answer him in his language. Australian blogger Alec Newman says he has succeeded.
In his TikTok he talks about the tricks of communicating with cats. His videos rack up millions of likes and hundreds of enthusiastic comments. (To see a few of the blogger's lessons, scroll to the end of the news)
For example, he taught his subscribers how to pronounce the sound "ma-a", which apparently means "come here". In the comments, subscribers told him that they also tried to repeat this trick. But not everyone succeeded. Although among the comments there are delighted reviews, in which people admit that the cats not only responded to this sound, but even woke up on purpose to approach.
Another lesson shows that the sound "me-me-me-me" can mean the word "food", which Alec's cat responds to very readily. Here, subscribers recognized his talent as a polyglot and suggested adding the course developed by the blogger to a popular language-learning app.
In another lesson, Newman shows you how to properly hiss at a cat to get it to stop misbehaving. For example, scratching his feet and tearing his socks. First you need to hiss, and then move on to a sound very similar to "ts". Judging by the video, Alec's gray pet understands this "word" very well.
In an interview for Australian ABC radio, Newman said he developed his talent as a child. He joked that he grew up in a very small town - there were only 13 people in his graduating class - so he started socializing with cats to avoid feeling lonely. One way or another, his lifehacks went viral.
Earlier OBOZREVATEL told about the scientifically proven way how to win the trust of any cat with a smile.
Subscribe to OBOZREVATEL channels in Telegram, Viber and Threads to keep up to date.