Trending:
How to save your balcony from the droppings of annoying pigeons: an effective remedy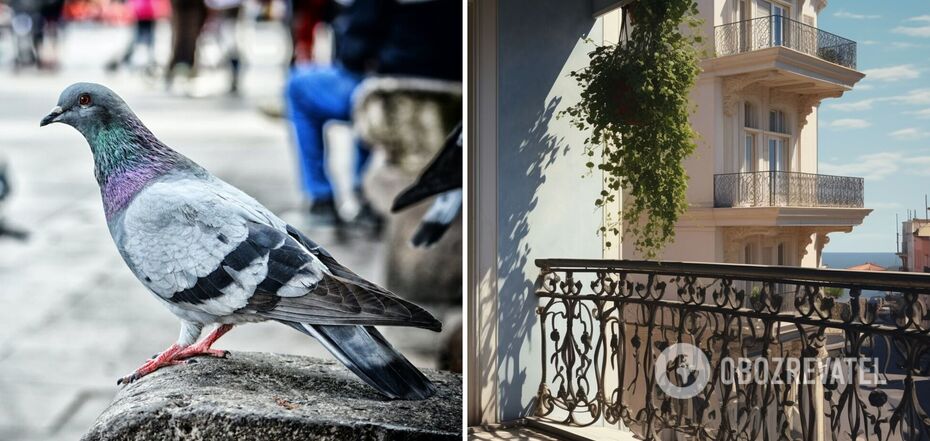 How to scare away pigeons
Pigeons can be unwanted guests on your balcony, turning it into a place for toilet and garbage. If you want to have a quiet cup of coffee while enjoying the view or playing sports, birds can ruin the process for you.
However, OBOZREVATEL has found an effective life hack that will help you cope with annoying "guests". To do this, you will need an affordable and cheap item.
Pigeons not only spoil your balcony, but can also be dangerous to your health. This bird carries diseases and creates noise and chaos. To avoid having to clean your balcony, terrace, or window sill every time pigeons invade, you can avoid them altogether.
To do this, you will need aluminum foil. Thanks to its surface, the foil reflects the sun's rays, which is a nuisance to pigeons because they hate anything that shines. Even if the birds land on the foil, the unpleasant sound will scare them away.
Cut a few pieces of foil and attach them to the areas where pigeons most often land. These can be balcony railings or window sills.
This simple method will scare the birds away, and you can enjoy your balcony relaxation and cleanliness in peace.
Earlier, OBOZREVATEL told you what the sign means when a bird knocks on the window.
Subscribe to OBOZREVATEL 's Telegram and Viberchannels to keep up with the latest developments.