Trending:
How to save roses from this fall disease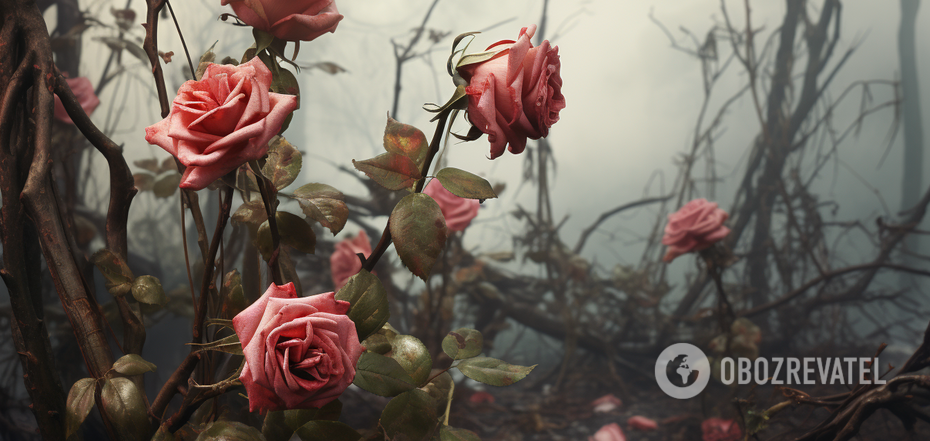 How to save roses from black spot
Roses are one of the most beautiful and fragrant flowers that require special care. Gardeners often ignore a dangerous disease that spreads rapidly in the fall.
The fungal disease affects bushes with the onset of cold weather and can lead to disastrous consequences. Express explains how to save roses.
A dangerous disease
Black spot is one of the most common diseases. The symptoms can be identified visually: black and purple spots appear on the leaves, which not only spoil the appearance of the flowers but can also lead to their death. If the disease is left untreated, it will lead to complete leaf fall, making it impossible for the plant to bloom again.
Black spot usually occurs in the fall, as the disease "loves" wet and cool weather.
Expert and horticulturist David Domoni explained how to prevent black spots from destroying your roses and infecting the rest of the plants in the garden. If the symptoms appear on one leaf, they will spread to the entire bush and even to neighboring plants incredibly quickly.
Leaves with black spots should be cut off and disposed of properly immediately. Infected leaves should not be thrown into a compost pit. They should be burned or thrown into a municipal trash can away from the garden.
Roses should be checked for signs of black spotting in the fall regularly. Gardeners should make sure that the plant dries quickly after rain.
How to prevent the disease
The best way to ensure that you never encounter black spot disease in the garden is to take proper care and prune the shoots in time.
If the shoots are growing too densely, this is a direct way for the disease to spread quickly. Be sure to check that there are no crossing branches inside the bush as it is necessary to ensure air access to all shoots and leaves.
Earlier, OBOZREVATEL shared how to fertilize roses in September.
Subscribe to OBOZREVATEL on Telegram and Viber to keep up with the latest news